Players work hard to earn wins early in season, welcome back alumnus coach
A sport that combines endurance, speed, agility and precision is testing a new batch as the baseball team assembled with a fresh set of athletes and coaching staff.
  This team differs from others in the past simply because the tradition, pride and honor of being Wildcat is being enhanced throughout this season as the team welcomes back an alumnus head coach. Head Coach Johnny Eierman is bringing part of the heart of the Wildcat back with him as he returns for the 2019 season. Dennis Larson is returning this season as an assistant coach.
  "I think the team knows I am passionate and excited about being back at Warsaw, so I believe that helps things run smoothly," Eierman said.
  Eierman graduated from Warsaw in 2011, playing baseball throughout all of high school. He  was All-State his sophomore, junior and senior year. He then went from high school ball to furthering his athletic career by being drafted in 2011 as the third-round pick by the Tampa Bay Rays.
  The passion for the sport is carried by not only the coach but the players as well as the team started out the season 2-2.
     Due to canceling the jamboree that would've taken place at Smith-Cotton on March 9 because of inclement weather conditions, the team played their first game a doubleheader on March 16 on their home field against Holden and fell short to Holden in game one, 9-5 in eleven innings. In the second game, the team run-ruled Holden 16-4 in six innings.
  Individual accomplishments from this this game include senior shortstop Riley Bagley with four hits and three stolen bases. Sophomore catcher Trey Palmer had three hits and three runs, sophomore first baseman Logan Strunk had four RBI's, senior pitcher, outfielder, first baseman Joey Mace had ten strikeouts in six innings and freshman third basemen Jack Gardner had five walks.
  The team then went on to play on March 21 at home against Clinton, falling short once again 12-1. The team rebounded on Friday, March 2 with a win over Sherwood 16-0 in three innings. Sophomore Trey Palmer was 3-4 at bat with five RBIs and two stolen bases, freshman Brady Slavens was 2-2 with a walk and one stolen base, senior Matt Luebbert was 1-1 with three walks and three stolen bases, senior Riley Bagley was 2-3 with three RBIs and one stolen base and junior Riley Jelinek was 2-2.
 This week, the team has played against Buffalo on March 26 and will play Fair Grove on March 28.
  "I try my best not to think about the past games we've played whether we won or lost, and I try to go into each game with a fresh mindset," junior outfielder Aidan Comer said.
  With all the hard work and dedication that goes into the sport, athletes try to stay in shape on and off the field in different ways.  
  "During practice, I do sprints and outside of practice, I workout at the gym. I also try to maintain eating decently," senior shortstop Riley Bagley said.
  Sometimes the boys don't realize they're making lifelong memories that will always stick with them, they just know they're having fun. One of these athletes is senior outfielder Robert McMurtry.
  "I've been in baseball for two years," McMurtry said. "My favorite part is getting to go out and play every day during practices."
  The team's dedication is tested at practices, held every day after school until 6 p.m., creating a collection of injuries that most members are well acquainted with.
  "I dislocated three of my fingers in just two seasons alone from catching, so now if I catch the ball in the wrong spot it hurts a lot and it's a lot easier to dislocate it again," sophomore catcher Trey Palmer said.
Leave a Comment
About the Contributors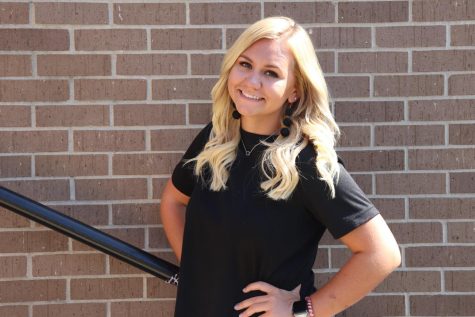 Rheanna Coke, Editor-in-Chief
 Senior Rheanna Coke has been dedicated to journalism for her entire high school career. She is in her fourth year of journalism. Her freshman year, she...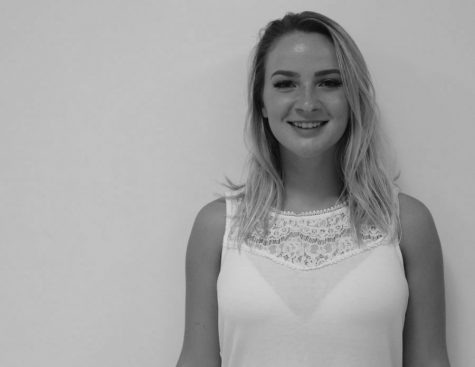 Ally Estes, Editor-In-Chief
  Ally Estes is a senior with a passion for the liberal arts. She currently attends Warsaw High but plans on attending Graceland University in Iowa,...