Boys bring home big wins with skills and familiarity
  The boys basketball team is continuing a winning trend established last season. With the basketball season being the longest of all school sports seasons, it can be difficult for athletes to give all they have throughout the season with no burn out. The boys are challenging that thought and are making a name for themselves.
  The season record currently at 14-4 is definitely something to boast about. With last season's ending record at 13-12, it was a big turn around season for the team compared to the 2017 season ending record at 2-21.
  Head varsity coach Scott Floyd is just getting comfortable with the boys with this being his second year as the coach. The team has good things to say about Floyd. Senior post player Jacob Luebbert believes the coaches had a lot to do with the team's rise to success.
  "Not only does the team play hard and we have a lot of talent this year, but our coaches do a great job of preparing us for the game," Luebbert said.
  The team didn't progress and improve over night. The boys try to stay fit by practicing in and out of season. This includes going to after-school weights, training individually, eating healthy and always being at practices.
  "I can't go to after-school weights because of practice, but I do always try to give 100 percent at practice and during the summer I go to weights and camps and stuff, whatever can improve me I'm all for," junior varsity post Lane Bates said.
  The team recently got first place in the 57th Skyline tournament. The team put up quit a fight by defeating the Skyline Tigers in an overtime score of 69-63. Senior Logan Davis earned the leading score title for the game with 24 points. This is a big accomplishment for the boys. Sophomore varsity point guard and shooting guard Trey Palmer says defense was the key.
  "I think what really put us ahead was we kept them from scoring by playing pretty good defense, our big men played a good game by making it hard for them inside which made them feel like they had to shoot a lot of three pointers," Palmer said.
  The team defeated Butler on Thursday Jan. 25 with the score of 68-47 in the semi-final round of the Archie Tournament. Leading scorers for Warsaw were senior Matt Luebbert with 29 points, sophomore Trey Palmer with 17 points and senior Logan Davis with 15 points.  Also scoring for the Wildcats were freshman Brady Slavens with 3 points, junior Parker Love with 2 points and senior Jake Luebbert with 2 points.
  The l team lost in the championship game on Saturday night to Adrian by the score of 63-46, placing them second for the tournament.
  Seniors Matt Luebbert and Logan Davis were named to the Archie All-Tournament Team.
  Besides big wins, the team is focusing on the overall fundamentals of the game constantly. Each practice is filled with a variety of drills that tap on key skills along with, including the daily conditioning to keep the athletes in shape.
  "Practices help me a lot with a lot of different things because we get our conditioning in while we're doing things that would help us in a game, we don't just get run all practice like some other sports," sophomore Austin Brazel said.
  What makes a good team is not only the hard work and dedication put forth at practices but it also working as a team. Senior center Joey Mace says throughout the past two seasons with head coach Scott Floyd, the team has become more familiar and comfortable and are working as one unit. Floyd was always welcoming, but having two years under his belt with the boys definitely paid off.
  "The fact that the kids have had the same coaching staff for two years in a row now has helped with familiarity. Plus, the kids have worked really hard to improve the program," said Floyd. "Not only that, but the kids are a joy to coach and fun to be around."
Leave a Comment
About the Contributors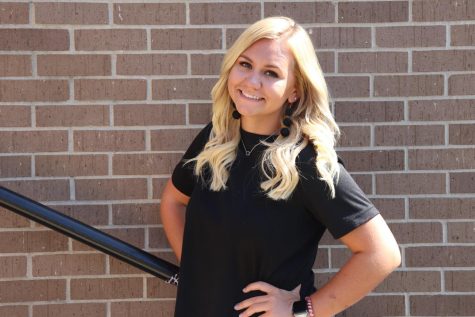 Rheanna Coke, Editor-in-Chief
 Senior Rheanna Coke has been dedicated to journalism for her entire high school career. She is in her fourth year of journalism. Her freshman year, she...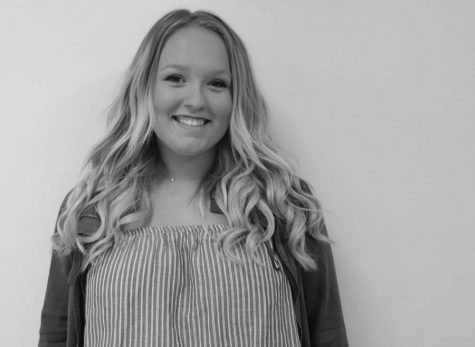 Taylor Bunch, Staff Contributor
Senior Taylor Bunch is pursuing her second year of being the Editor-In-Chief for the Ozark Echoes Yearbook staff.  Bunch is passionate about leaving her...