Athletic building promises more space, opportunity
  After years of fundraisers, donations and events, the athletic booster club has raised an estimated amount of over $100,000 for a new athletic building. From band students to stellar athletes, everyone awaits the chance to use the new space for their passion.
  The location of this new building will be beside the field house in the area that currently hosts the long jump, high jump and triple jump pits. Its size is estimated to be the equivalent of the Agriculture building workshop (sixty by one hundred feet.)
  "This building will be based on zero percent school funding," principal Danny Morrison said. "It will be fully funded by the athletic booster club, and will include all sports in its usage."
  Wrestling, archery, softball and all other sports will be allowed to use the building, as well as the high school PE classes. Because of this new space, conflicting schedules between extracurriculars will be less of a problem.
  "We have limited gym space and limited gym availability, so with this, we'll be able to free up our gym for extracurriculars that may not necessarily be athletic," Boyer said. "During events that take up gym space, such as concerts in the spring and graduation, the athletic building will be a way of continuing gym classes and spring sports practices."
  Boyer plans on beginning the project this summer, with donations and volunteer work from the community being a heavy part of the process.
  "Even in the spring, a bit before I came here two years ago, athletics evaluated where we were at and potential needs in the future, as well as small projects and big projects. This was one that, if the money was available, it'd be one of the first we would do," Boyer said. "In comparisons to things we could build, like a baseball stadium, this is a much more affordable option."
  While athletic students appreciate the change, there are some more improvements that senior tight end and middle linebacker Eli Hawkins thinks are necessary.
  "I can see why the athletic department could need this new building. The current wrestling room is pretty garbage, and the locker rooms need some improvement, especially the showers," Hawkins said.
  Hawkins also believes that a new office for athletic trainer Leisha Douglas is a room that should be included with this building.
  "I would give Leisha a new office. The one she has now is nice and all, but it's kind of just an empty room, and they didn't really put much time into it. Like, the power goes off in her room all the time, and it's just pretty rough in there. So, yeah, they should hook her up," Hawkins said.
 Freshman softball player Emily Payne is excited at what the new athletic building has to offer. The idea of having batting cages included offers more opportunities for the baseball and softball teams.
  "This building will definitely make our athletic department better," Payne said. "It would be better for practicing for softball. If it's a rainy day or something like that, it can be hard to find a place to practice because football is outside and volleyball is inside."
  Some of the booster club contributors to this building's concept and design include president Megan Cunningham, vice president Adam Howe, treasurer Erin Kellner, secretary Rickie Caswell and all of the parent representatives.
  "When people sign up for these memberships, it's good for people to know where their money goes to. Last year, the big focus for our program was to get caught up in terms of uniforms and necessary every-day supplies. Now, because we've had so much support from the community and alumni, we've been able to fast-track this big goal," Boyer said. "We owe a huge thank you to the booster club, which, in turn, is a thank you to the community. None of this would be possible without the community's support, and each individual's support."
Leave a Comment
About the Writer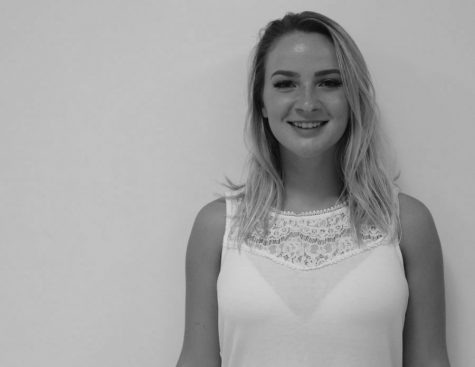 Ally Estes, Editor-In-Chief
  Ally Estes is a senior with a passion for the liberal arts. She currently attends Warsaw High but plans on attending Graceland University in Iowa,...