Graduates bid tearful goodbye in ceremony
Graduates received diplomas in a ceremony Friday, May 18 in the WHS gymnasium.
  Throughout the night, students were offered different pieces of advice. Dr. Shawn Poyser, Warsaw School District superintendent, left the students with three things.

   "You all walk out of here tonight, you are all basically on a level playing ground. You can do whatever you want in life. There will be tough times, adversity, things don't always go your way, things will be not fair or right. Tough times never last, tough people do," he said. "Find your passion, what you want to do for the rest of your life. If you find that, you will not work another day of your life and I promise you, the money will take care of itself," Poyser said.

  Salutatorian Caitlin Easter and valedictorian Dallas Larsen left their class with words of wisdom, pride and encouragement for the future.

  "As a class we have never been the loudest or most enthusiastic, but I believe we have always been the best as a whole. There's a strong presence of unity exhibited in our class, and through everything we have been through we came together to help encourage each other," Easter said. "I am proud of every single one of us, the ones who fought to graduate with the highest GPA possible, and the ones who fought to graduate at all, neither one a lesser feet than the other."

  "We will fail at times, however failure is not the end so it will be up tp you to get back on your feet and keep moving forward. I would like to wish you all the best of luck and every ounce of success, now let's go show the world what we are made of," Larsen said.
  Despite the encouraging words left by the two before her, student body president Hannah Chapman brought on the tears for her class. Through tears, she gave a speech looking back on the time spent with her class during high school.
  "Students spend roughly over 1000 hours in school per year. That's over 4000 hours of memories here at Warsaw High, 4000 hours of anxiety, determination, and boredom. 4000 hours of laughter, love and compassion. Over a 1000 hours of wins and losses on the football field or on the court we are sitting on, 1000 hours of early morning band competitions and club meetings, thousands of hours with friends who will be leaving us, teachers who taught us, and parents who love us."
  Prior to the ceremony, principal Randy Luebbert awarded academic honor medals for graduates earning Cum Laude, with a cumulative GPA of 3.4 to 3.74,  Magna Cum Laude, with a cumulative GPA of 3.75 to 3.89, and Summa Cum Laude for those graduating with a 3.9 or better.
  Those graduating Summa Cum Laude were Dallas Larsen, Caitlin Easter and Brooke Jelinek.  Those graduating Magna Cum Laude were Cody Wilson and Ryan Sprouse. Those graduating Cum Laude included:  Drew Dawson, Kyra Kleihauer, Tyler Simons, Kylee Myers, Hannah Chapman, Cash Miller, Rayne Faulconer, Molly Baumhoff, Ashton Adams, and Zoe Eledge.
   Honors Diplomas were presented to Dallas Larsen, Caitlin Easter, Ryan Sprouse, Kyra Kleihauer, Rayne Faulconer, Makenzie Hensley and Lee Newell.

Leave a Comment
About the Contributors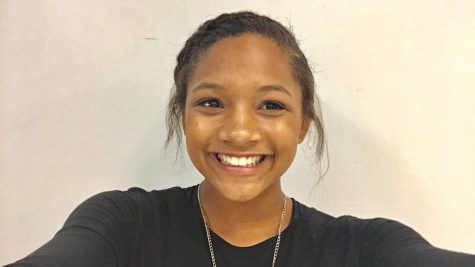 Kya Schepker, Staff Photographer
Sophomore Kya Schepker enjoys keeping busy through many school activities, including being a first year member of the Warsaw Ozark Echoes Yearbook. Schepker...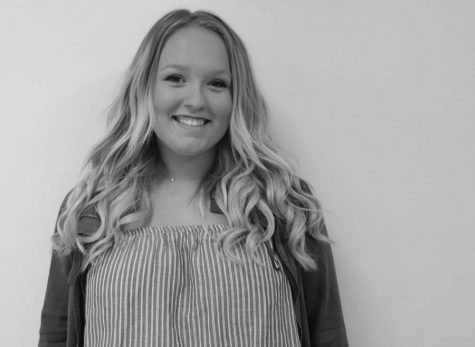 Taylor Bunch, Staff Contributor
Senior Taylor Bunch is pursuing her second year of being the Editor-In-Chief for the Ozark Echoes Yearbook staff.  Bunch is passionate about leaving her...