Track athletes consider different events based on experience, ability
  Sprinting, jumping and throwing are all basic attributes of movement. Track athletes specialize in turning these movements into a complex sport that challenges strength, dexterity and concentration. With numerous forms of track being offered to athletes, it can be hard to choose just one to attend. Out of the 22 offered events, athletes must choose four to compete in. Making this decision can be tough for both beginners and veterans.
  Freshman Rheanna Coke has done track for three years. Coke participates in shot put and discus.
  "My favorite part about track is how independent of a sport it is. Although we are all one big team, it's all about personal goals and records. Also, the variety of different things you can do makes track interesting for almost anyone. There's something for everyone," Coke said. "I've done pretty much every event I've wanted to try out in past years, this year I'm just sticking to what I'm good at. I'm more of a thrower than a jumper and Warsaw has all throwing events."
  During the Clinton track meet, the Ladycat javelin record was broken three times by three different athletes. The record was again broken immediately after at the Versailles competition by sophomore Kiersten Grobe. Grobe finished at 2nd (95′ 6.5″).
  "My favorite part is going to track meets and making fun memories with my team and friends," Grobe said. "I consider long distance the hardest event for sure, I don't know how they can run that far and not even get that tired."
  "I feel good and I think that Kiersten Grobe and I will have a really fun season trying to out-throw one another. This is my first record to break as a high schooler," Fajen said.
  Fajen chooses which event to do based on how comfortable and fun it is for her. She is currently involved in javelin, 4×4 and shot put.
  "I would love to try discus and triple jump," Fajen said. "They both look really fun and I would love to learn how to do them."
  Years of experience play a major part in choosing the perfect event. Some athletes base their decision on what they know they excel in.
   Senior Dallas Larsen and sophomore Parker Love medaled during the track meet hosted at UCM on March 19. While Larsen claimed second place for 3200M dash, Love placed twice for Long jump and 60M dash. Love also broke a school record for the 60M dash.
  "I feel like breaking school record is definitely a good thing, but it's only a start and I plan to break more records when I am able to," Love said.
  Love has been in track for four years and also attends events such as open 200m, 4x100m relay, long jump and triple jump. Love chooses what events to do based on what he's best at compared to the team.
  "I consider 400m and 300m hurdles to be the harder events," Love said. "I've never tried these because I either haven't conditioned enough or I don't have enough experience to start now."
  Sophomore Kya Schepker medaled at the UCM event for long jump, where she claimed 6th place. Senior Hannah Chapman broke school record for her 60M hurdle, where she placed 14th and timed 11.22.
  While most believe track is strictly an individual sport, the prospect of relays create a very competitive yet team-dependent environment. At the UCM meet, Warsaw's Distance Medley Relay set a new school record at 12:16.57. The relay group consisted of senior Dallas Larsen,  junior Maleek Porter and sophomores Chase Steiner and Zach Chapman.
  "I'm glad I got to be a part of such a great team. I wouldn't want to run with anyone else," Porter said.
  Coach Cody Morgan suggests students entering track to base their decision their strength, speed and talents.
  "It is longer running distances to train for distance events, but easier to see instant results. While it is shorter training distances for the sprinting events, but often takes a longer time to start seeing the results of training in your times," Morgan said. "We have had a great start to the season. Two meets in and we have set new school records at both so far (Javelin, Distance Medley Relay, 60M Hurdles). Our times seemed to have picked up where we left last year off, so if we improve like we did last year, this year should be even better for Warsaw Track & Field."
Leave a Comment
About the Contributors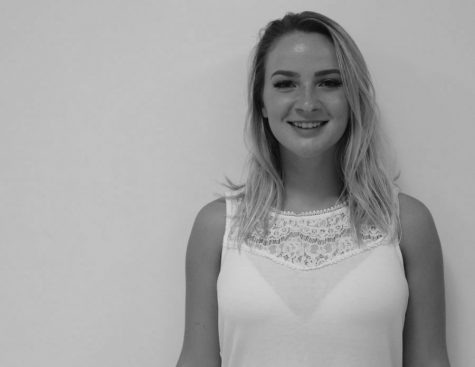 Ally Estes, Editor-In-Chief
  Ally Estes is a senior with a passion for the liberal arts. She currently attends Warsaw High but plans on attending Graceland University in Iowa,...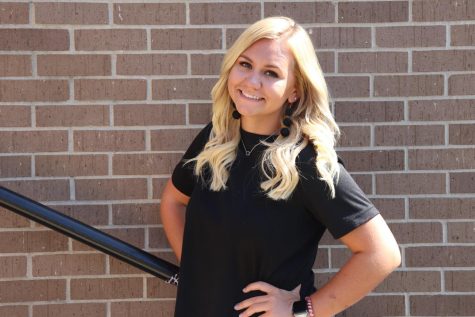 Rheanna Coke, Editor-in-Chief
 Senior Rheanna Coke has been dedicated to journalism for her entire high school career. She is in her fourth year of journalism. Her freshman year, she...