New board member assumes vacant position
  Mike Mais was chosen by the school board to fill in the remainder of a term left by resigned board member Denise Hinkle at a March 1 school board meeting.
 Mais was chosen from five applicants for the position. Applicants included Amber Campbell, Tabitha Colbert, Rickie Caswell and Jeremiah Mosley. Hinkle resigned at the January board meeting after serving two years of her term. The position will go up for election in April, 2019.
 Mais has lived in Warsaw for almost 35 years. Mais is currently employed as a Market Fresh Operations Manager for WalMart, where he oversees 34 stores. Mais has nine years of experience on the board.
  "Being on the board prior, I have the understandings of the functionality of a board and the district," Mais said. "A school board member must be able to look at all issues that arise with an open mind, then make the best decision with the information available."
  The process for filling a vacant position works according to board policy BBE-1. There is a notification process, a review/interview process, a selection process, swearing in and notification of legal responsibilities. School board president and MSBA delegate Tracey Spry has held her position on the board for two terms and believes that Mais is best suited for this position because of his experience on the board and his involvement in the community.
  "I personally think a board member should have integrity, honesty and good moral values.  They have to want what is best for the school district. They should also have a connection to the school and the community that they plan to represent," Spry said.
  Mais hopes he can use this position to make improvements in the district by lifting attendance rates and test scores. He considers the four-day week a possible solution to the attendance aspect of this issue.
  "The 4-day week sounds like it would help attendance of the students. It would also reduce the number of subs needed as well," Mais said.
  Superintendent Shawn Poyser believes Mais will make a promising board member. He said a board member should be open-minded, a team player, a good listener, willing to communicate and work with the superintendent and have no hidden agendas.
 "Mais has has nine years experience, four as board president – and this was during some tough times for the district. He is very intelligent and I believe he has no personal vendetta or hidden agendas. His business background, vision, and leadership experience are invaluable assets," Poyser said.
Leave a Comment
About the Contributor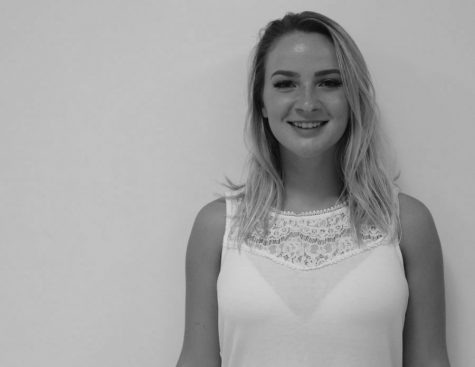 Ally Estes, Editor-In-Chief
  Ally Estes is a senior with a passion for the liberal arts. She currently attends Warsaw High but plans on attending Graceland University in Iowa,...