Students dance in the 'Sea of Love' at annual Echoes Ball
The Echoes Ball swept students up in a whirlwind of dresses, colorful decorations, and new dance moves. Students attended Echoes on March 10, with decor themed "Sea of Love" as the yearbook staff hosted. Students dressed up in semi-formal attire and attended the event with their dates, or friends to dance the night away.
  The dance was held from 8-11 that night, with several couples going around town to take pictures.
  This year, student we're excited to dress up and try new looks.
  "I think the dresses over the years have gotten a lot more modest, maybe. The two-piece dresses  were popular my junior year and a little this year, but I think a lot of girls like them because it can be more flattering on some girls," senior Ashton Adams said.
  Freshman mentioned how their first formal dance of their high school experience made them feel.
  "I was really excited about going to Echoes this year. It was a lot of fun to have our first real dance in high school and it went so well," freshman Darby Mostaffa said.
  Students who attended the dance for the first time said they expected something a little different.
  "I expected a lot more people to come. I expected there to be so many people that you couldn't really walk around, but the turnout as great. Overall, I had a lot of fun and I think others did also," freshman Alexis Walton said.
  The Echoes Ball was an opportunity for underclassmen to let loose with their upperclassman friends and peers.
  "As a freshman, it seems likes students are still kind of shy to dance in the crowd with the upperclassmen, but once students start to dance it makes their night so much better. It makes the dance a lot more fun when you dance," Walton said.
  Seniors were asked what they will miss most about the formal dance, and how they are going to miss being a part of the fun tradition.
  "As a senior, I'm going to miss all the fun times and the laughs my friends and I had enjoyed at Echoes. I always knew that Echoes would be a fun time, because I was surrounded by all my friends." Adams said.
  The Echoes prince was junior Chance Thirstrup and the princess was junior Autumn Long. The king was senior Logan Neth and the queen was senior Zoe Eledge.
  "I think the most exciting thing was that I got to go up on stage and be proud that I won and to get to tell my parents. It made me feel pretty good and accepted, it made me very happy," junior Chance Thirstrup said.
Leave a Comment
About the Contributor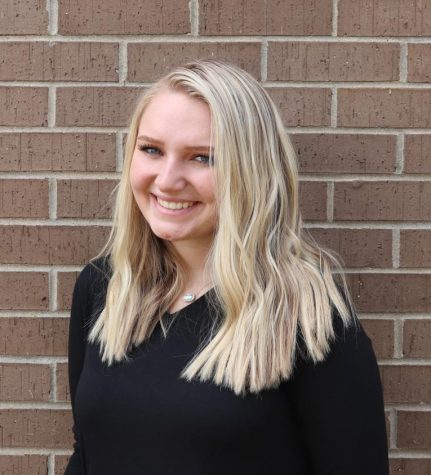 Brooke Spry, Staff Contributor
Senior Yearbook Editor-in-Chief Brooke Spry has been in journalism for four years. Spry was involved in newspaper her freshman year and chose to do yearbook...