Students focus on personal priorities when scheduling for next year
Just this week, students have started choosing their classes for next year. While graduation is the ultimate goal, personal interests, academic goals and friends are all motivations for what classes students pick.
  Sophomores will begin scheduling on April 3 and 4 and freshmen on April 5 and 6. Eighth-grade schedules will follow.
 Some teachers have said that students usually pick the class because of the teacher and/or because of their friends. Other teachers say that they hope that the students are picking classes to further their education instead of just whatever class the students friends are in.
  Some students prefer to do what they enjoy or to just try classes that they spark their interest.
  Junior Brianna George prioritizes different classes by exploring those that she is interested, she tries different options and sees what suits her best. George has explored her interests by taking lifetime sports, FCCLA, Nutrition and Wellness, interior design, child development, human anatomy, computer apps, entupurship, business economics, Piano 1, and Art 1.
 "I wish we offered a nerd class so that we could discuss movie theories," George said.
  Junior Allison Thomas chooses classes that she likes, and is more likely to pay attention to.
  "Classes that I wish they had would be orchestra because I just really think that orchestra is cool and I would play the violin," Thomas said.
  Some students heavily rely on friends when it comes to choosing their classes for the next year.
  Sophomore Dalton Brown enjoys having classes with friends that way he can hang out during class.  
  Brown also wishes that the school would offer different gym classes so that he could better train for sports.
"I would like training all year around instead of just when the season is," Brown said.
  High school counselor Tyler Richardson recommends students do their research to choose classes that help accomplish their four-year plan and their career and education plans for the future. He advises students to talk with their teachers if they are in a program of study to discuss with them classes that they would advise to take. He wants students to take classes that will prepare them for that goal.
  In order to get a high school diploma a student needs seven credits but to get a honors diploma you need 3 elective credits but you also need 4 ½ core electives. New classes added in the high school for the next school year will include Womens Aerobics, Child Development 2, Consumer Mathematics, World Religion, Ancient Egypt, Europe History, Geography, WW2 (Nazi Germany), United States History (2001), Civil War period, Sociology, Animal Science (Dual Credit), and Criminal Justice Technology 2, which is a CTC Program.
  Most seniors have enjoyed the classes that they took throughout high school and have some advice for those still making those choices.
  "I liked senior composition and human anatomy," said senior Triston Good. "I wish we had a German class because of the language and because it came before English and shop class because I like building things and I don't get to do that here."
  "I definitely recommend personal finance because it's more like common sense but I never really knew about it till I took the class," said senior Elijah Dillon. He said the only class he wished he would have taken would be a machinery class to work on engines.
  Scheduling can be a problem when the student wants to change their classes for someone else, not for their own education.
  "Well, I like to think they do what they want to do but, really, it's wherever their friends are," FACS teacher Suzie Dudenhoeffer said.
  Librarian Lori Allen agreed that students often prioritize their social lives or the teacher over their academic needs.
  "It's not always best for them," Allen said.
  Science teacher David See said students should make their future a priority when considering their schedule.
  "It should be careers or goals in life," See said.
  Richardson is also planning on going paperless next year. The 4 year plan will be on Missouri Connection with a 24/7 access and students will be able to access this after high school, two years into college or two years into a career. This is also for convenience , students can access this anywhere and anytime, as early as Elementary school and they can fine tune it in middle school.
Leave a Comment
About the Writer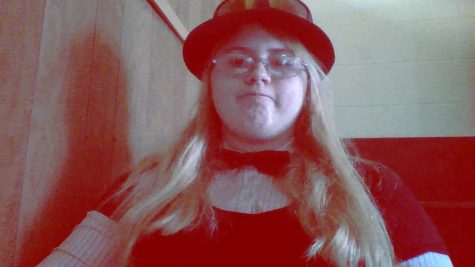 Electa Good, Staff Writer
Join Electa Good on her adventure of being a boring Junior. This is the first year Good is a part of The Wildcat newspaper staff. Good is involved with...