New Ozark Mountain conference looks promising for performance and visual arts programs
Wildcat artists and musicians will also face some changes when Warsaw joins the newly created Ozark Mountain Conference next school year.
  The current conference, the Tri-county Conference, includes Osage, Blair Oaks, Hallsville, Southern Boone, California, Eldon and Versailles. The conference Warsaw will be joining, the Ozark Mountain Conference, will include Cole Camp, Butler, El Dorado, Sherwood, Skyline, and Stockton. The outlook is positive for future teams and their success.
  For the art program, the outlook on the change is positive. The possibility of more involvement looks promising as well.
  "If we can get other schools to participate in an art contest, I think it will be nice to get the kids involved and see if they can bring home some ribbons," art teacher Jennifer Greene said.
 The band and choir  program will only see different competition at the conference level. On March 10, the band and choir will compete for the last time in the Tri-County Conference music contest in California. With that, the competition will be different, and it is hard to tell how it will play out for the Wildcat band program.
  "The only thing that changes with the music program will be which schools we do All-Conference Band with. Having not participated with any of these schools, it is difficult for me to have an opinion on the change," band director Brandi Holt said.
  Vocal music director Deanna Schockmann said teachers in the new conference have not yet organized a contest for the next school year.
  "I'm not familiar with the quality of their music programs, but I look forward to creating some new professional relationships with conference choirs," Schockmann said.
  The speech team's outlook is positive. The Ozark Mountain could increase student involvement and lead to a better and bigger program.
  "I think it is possible that with increased interest, it will increase our already-growing achievements. I know in other conferences that have All-Conference Speech, students are honored with All-Conference titles as well as the general medals earned in different categories. I am hopeful that we will be able to do the same," speech team coach Katie Johnson said.
  The overall outlook on the Ozark Mountain is looking promising. It gives Warsaw hope in athletic achievement and gives the opportunity for more student involvement in other areas.
  "Change is always a good thing," Greene said.
Leave a Comment
About the Writer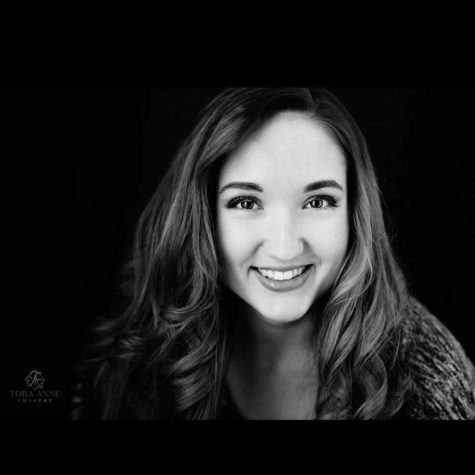 Kylee Creach, Staff writer
Kylee Creach is a senior. She is involved in softball and basketball, and is a member of the news staff and yearbook staff. She is planning on going to...