Students enjoy extra winter break due to snow, ice
Students were excited about the week-long snow break from January 12 through January 17. Some hung out with their friends and family. Many students had snow ball fights, made snow angels and constructed forts. Some students spent time watching Netflix, sleeping in, making snow ice cream and many more things.
  "I spent most of my time outside hanging out with lots of my friends and when I was inside I had a lot of hot chocolate and watched a lot of movies," freshman Aspen Whitaker said.
  Some new drivers decided to take precautions to stay off the road and some didn't even drive due to poor weather conditions.
  "The roads were so slick but I still decided to drive, it was scary but it was fun. I had to drive to work and to practice so I had to get used to it and be as cautious as I could be," junior Kieon Davis said.
  "I watched a lot of Netflix. I stayed home and liked to just sleep in. I didn't drive very much because it made me kinda nervous," senior Kylee Myers said.
  The wrestlers and basketball players had a couple of practices to those who could make it due to the weather.
  "There was a couple open gyms keep our heads focused on basketball, only those who could make it went. Those who couldn't, didn't go. Nothing was mandatory," freshman Trey Palmer said.
  There was a half-day January 11. School came back in session January 18. Some of the roads were still slick and the temperature remained below freezing.
  "I made show balls and had a fight with my friends. I made snow angels and slid down some big hills," Whitaker said.
  Some of the new drivers were nervous to drive on the slick roads because it was their first year of these weather conditions. Some students had to drive to work which scared some of them when they slipped on the ice.
  "I was way too nervous to drive in the harsh weather conditions, so I had the adults in my house take me to work instead of me having to drive," sophomore Autumn Bauer said.
  Students will be making up snow days on February 19, April 3, and May 17. School for summer break was supposed to get out May 16, but due to the snow days students go one more day to May 17. If the school district were to have another snow day, students would possibly have to extend the school year to May 18, and the school board would have to vote on March 5 as a make-up day, according to superintendent Shawn Poyser.
  Students may have been excited for some snow days, but are not as thrilled for the make-up days.
  "I will have to wait an extra day to go out of state to Houston Texas to visit my dad in the hospital," freshman Austin Brazel said. "I was planning on going sooner, but due to snow makeup days I have to wait."
Leave a Comment
About the Contributor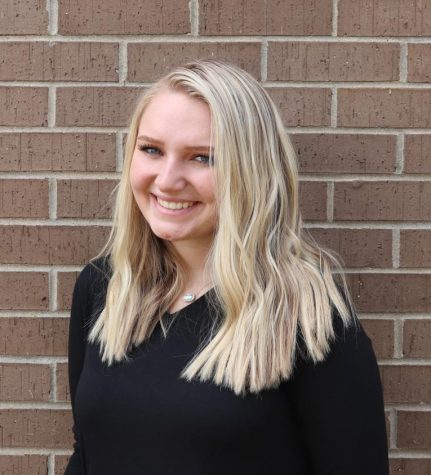 Brooke Spry, Staff Contributor
Senior Yearbook Editor-in-Chief Brooke Spry has been in journalism for four years. Spry was involved in newspaper her freshman year and chose to do yearbook...