Basketball team enters season with new focus
  The basketball team this year has experienced a lot of changes. A new coach, a new training regime, and a couple of new players will be introduced to the mix as the boys put their hearts into practicing for the season.
  "Instead of doing conditioning drills, we incorporate our conditioning into game speed drills and scrimmaging," senior varsity player Tyler Simons said. "As an athlete, these drills are helping exponentially because I look forward to practice more and am able to develop skills needed for basketball while getting myself into shape at the same time."
  Not only are the practice routines being changed, but so are the playing strategies for games.
  "The team will be much faster in transition and will play more man defense this year," new head coach Scott Floyd said.
  Floyd has been a head coach for 23 years and decided to move to Warsaw because he and his wife enjoy the "lake life". His favorite part about basketball is practicing/game prep as well as the relationships that are established between players and fellow coaches. Floyd has strong faith in the team this year.
  Eight new players are being introduced to the team to create a total of 22 players, six of which are freshmen, one sophomore, and one junior.
  Freshman Trey Palmer is just one of the many who are brand new to this team and will be starting varsity.
  "High school basketball is a completely different level from middle school so I had to adjust a lot," Palmer said. "My goals for this year are to improve and match up to other varsity players."
  Junior JV player Tyler Kirk has played basketball for five years and finds that this year consists of some of the most fun practices he has experienced.
  "Some different things is that, during practice, we get our running done within the drills instead of outside of them," Kirk said. "My favorite thing about basketball is how fast-paced it is – there's just a lot of motion and because of that is doesn't get boring to watch or play in."
  Players also have new plans on how to improve their skills. Simons plans on personally improving his skills so that the team can meet its goals by the end of the season.
  "I plan to improve myself by making the easy pass within the offense, moving without the ball, and constantly improving my jump shot and finishing ability," Simons said. "My expectations for this season are that our record will improve from last year greatly as long as we focus on team play and ball movement."
  The varsity record was 2 and 21 last season and the JV was 2 and 13.
  Floyd's expectations for the team incorporates the potential that every player has into his main goal for the season.
  "Warsaw HS is an exemplary school with outstanding community support and school pride, Floyd said. "The team goal is very simple: Get Better Each Day."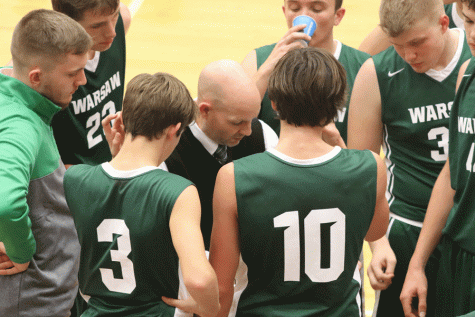 Leave a Comment
About the Contributor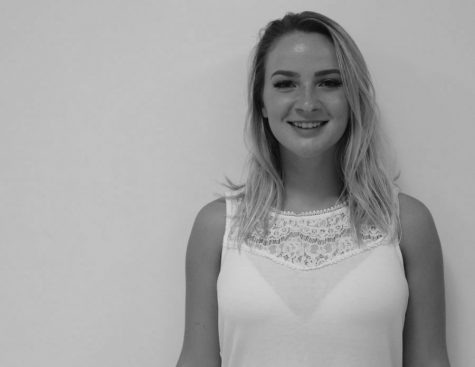 Ally Estes, Editor-In-Chief
  Ally Estes is a senior with a passion for the liberal arts. She currently attends Warsaw High but plans on attending Graceland University in Iowa,...