Students give back to the community through school organizations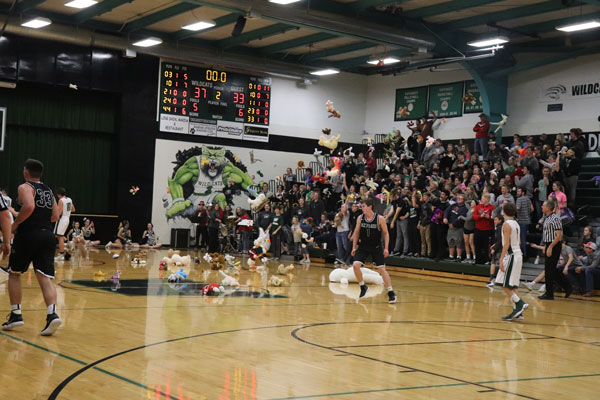 As the the holidays approach, the spirit of giving has become more prominent. Many organizations in the school do different things to help give back to the community during the holiday season
  While some organizations have established holiday giving traditions, others are finding new and exciting ways to inspire giving during the holiday season. Many organizations adopt kids through the community's well-established Christmas for Kids. Student Council, however, chose to change things up with a basketball game toy toss.
    The toy toss took place on December 8, at halftime of the basketball game. The idea came from a conference attended by art teacher and student council advisor Jenny Greene.
  "I was introduced to this idea at a Student Council Conference that I attended during the summer. I've always thought that it was important to give back as much as possible," Greene said.
  The event was to help get stuffed animals to give to the Benton County Christmas for Kids.     
  "If all the stuffed animals are not used, they will go to the Benton County Sheriff's department to hand out to children in need during a traffic stop, house visit, etc," Greene said
  Students were asked to bring a stuffed animal to the basketball game for free admission and, as soon as the halftime buzzer buzzed, everyone threw the stuffed animals out to the court.
  "It was fun to throw a stuffed animal, rewarding almost," junior Chloe Lux said.
   Christmas for kids is an organization established to help buy gifts for kids who might not have a Christmas. Parents are the ones who sign up their kids. This year, there were 600 kids signed up. Any organization can contact Dawn Jelinek or Chanda Chiles and they give them a family.
  "We have around 50 different organizations that work with us and adopt. We also partner with Toys for Tots which is a huge help," Chiles said.
  Even some students, such as senior Brooke Jelinek, help out with Christmas for Kids. Jelinek helps because she loves the fact that she is helping kids who don't have as much for Christmas.
  Other organizations such as NHS also do things to help the community. NHS helps not only in the community but outside of the community too. They make up soldier boxes to send around the world.
  "As an organization, we collect hygiene items, food and candy, and activities and we box them to send to our soldiers who are serving," senior NHS president Caitlin Easter said.
  NHS started collecting items in the beginning of November all the way through the beginning of December.
   "We tightly packed 19 boxes of items to send," Easter said.
  The boxes were sent out on December 6, to the addresses they were given. Some were sent abroad and some were sent to soldiers in the U.S. who can't be home for Christmas.
  English club is one of the many organizations who adopt children through Christmas for Kids. English club adopted two children and bought gifts for them. Each member of English club was asked to bring in a little money so they could buy the gifts.
  "The club officers usually help do the shopping.  They have fun picking things out for the kids," advisor Tricia Foster said.
  In these organizations, the students seem to enjoy being able to do something to give back to the community.
  "I think everybody loves to do it," Easter said. "You get to go out and shop for things you wouldn't typically buy, and then we have a day where we get to pack the boxes to send, and it just feels very personal."
  Many organizations that do things to help the community, have been doing the different things for many years, where they have pretty much become a tradition.
  "It is a tradition for the English Club to participate in this community service endeavor," Foster said. "The students enjoy being able to give to those in need."
Leave a Comment
About the Contributor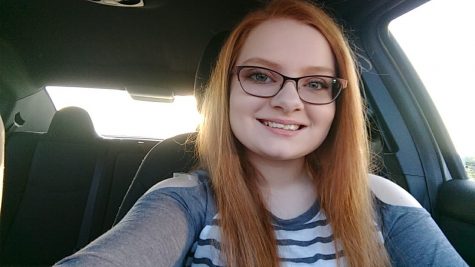 Becky Petesch, Staff Writer
Becky Petesch is a sophomore this school year. This is her first year writing for The Wildcat news staff. She's involved in band, choir, math club, student...