Students and staff enjoy finding weekend deals after Thanksgiving
Black Friday is considered one of the biggest shopping days of the year and every year it has people fighting over the best deal. Students, as well as faculty are affected by this craze too, chasing after the best deal.It isn't the only day that has shoppers sprawling. Cyber Monday, the Monday after Black Friday, is the recent online version of Black Friday and has its own special deals too.
According to CNBC, Black Friday and Cyber Monday hit record highs last year. Black Friday made profits of $3.34 billion and Cyber monday made $3.45 billion last year, a 12.1 percent increase from the previous year.
Students are affected by these shopping days too. Junior Chloe Lux loves these days.
"It's fun and you can get some super great discounts on items for yourself or Christmas presents for family," Lux said.
And it isn't just students, Cindy Murrell, high school secretary, said, "The times I have shopped on Black Friday have been with my sister-in-law and we have a great time looking for deals and hanging out together."
Black Friday is also considered a social event, a time for family and friends to hangout rather than looking for the best deal. One perk that gives the day an edge over Cyber Monday.
While Black Friday has been here longer than Cyber Monday, Cyber Monday has been quickly catching on. Cyber Monday has also gotten more and more attraction from customers, shopping from the comfort of the home rather than waiting in the cold for the store to open. The problem with this though is having to wait for your item to be shipped to the location.
However at Forbes, some people have reported not getting the better deal on the online source rather the physical location. Technical issues on websites can not only annoy shoppers, but could cost the stores billions of revenue. Both days have the problem of the not having enough supply to meet the demand.
The early bird gets the worm and no day is a better example of this then the Thanksgiving weekend.
Leave a Comment
About the Contributor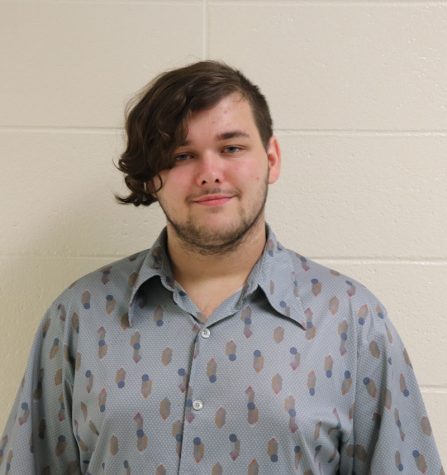 Adrian Marlin, Staff Writer
Adrian Marlin is a senior and this is his first year as a member of the news staff. He enjoys painting, drawing, writing, reading, and playing games and...