Homecoming is 'Over the Rainbow' for royalty
 Homecoming royalty was announced at halftime of the football game on September 29. Coronation was one of the final items to wrap up Homecoming.
  Candidates were escorted on to the field while being introduced. Besides the candidates on
the field there were also Kallie Smith as flower girl and Chase Weaver as Crown Bearer. There was also 2016 homecoming king and queen Hunter Bagley and Ashlyn Yoder.
  Candidates for Homecoming prince included juniors Logan Davis, Tyler Kirk and Riley Bagley. Princess candidates included juniors Rylee Pals, Abby Foster and Jessie Glenn.
  Royalty was announced and crowned. Logan Davis was crowned Homecoming prince. Jessie Glenn was crowned princess.
  Jessie and Logan were each other's escort onto the field. The day of homecoming they had matching shirts on to show they were each other's escorts and to show they participate in the games as a team.
Being crowned homecoming royalty can be very exciting time.
  " It was a great time, I was surprised and happy…but mostly surprised," junior Jessie Glenn said.
   Candidates for Homecoming king included seniors Keegan Glenn, Jayden Schepker and Cash Miller. Queen candidates included seniors Brooke Jelinek, Hannah Chapman and Kyra Kleihauer.
  Glenn was crowned king and Chapman was crowned queen.
  "I didn't expect to win, I was just happy to be a candidate and that was all I wanted, " senior Hannah Chapman said.
  Glenn also was surprised when he won homecoming king.
  Homecoming was a great time for most. The candidates enjoyed a lot about Homecoming.
  "My favorite part of being royalty was all the memories I got to make with the other royalty candidates since we're so close," said Glenn.
Leave a Comment
About the Contributor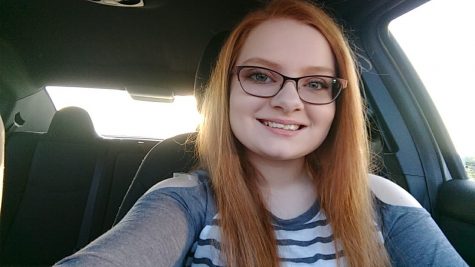 Becky Petesch, Staff Writer
Becky Petesch is a sophomore this school year. This is her first year writing for The Wildcat news staff. She's involved in band, choir, math club, student...