There's no place like Homecoming
Wildcat spirit takes students by storm
As cowardly lions and Dorothy Gales flood the halls, school spirit remains high among the student body. In light of Homecoming, spirit week, floats and events this week are based on a Wizard of Oz theme.
   This week, students are dressing according to the following schedule: Tornado Tuesday; Witch/Wizard Wednesday, Toto Thursday, Color War Friday. On Friday, seniors will wear black, juniors will wear white, sophomores will wear gray and freshmen will wear green.
  Student Council tried to be original in their choice of theme.
  "This year we made the days correspond with the theme better," junior class president Taylor Bunch said. "We also tried to pick themes we hadn't done in previous years."
  This year's princess candidates are juniors Abby Foster, Jessie Glenn, and Rylee Pals. The prince candidates include juniors Riley Bagley, Logan Davis, and Tyler Kirk. The queen candidates includes seniors Brooke Jelinek, Kyra Kleihauer, and Hannah Chapman. The king candidates include Keegan Glenn, Cash Miller, and Jayden Schepker.
 "My favorite thing about Homecoming is getting to see everyone show their school spirit and get excited about it," junior Abby Foster said.
  A new addition to the Homecoming festivities this year will be the pep club sponsored game night on Thursday hosted on the football field by the Green Machine council and Wildcat Nation pep club sponsor Tricia Foster. This is the first time Warsaw High has had a game night, and will include activities such as Tug-of-war, Marine drill, Messy Twister, and a mystery game. There is no admission fee, and to apply for a game students must fill out the form posted outside of Foster's door. Hot dogs and chips will be provided starting at 7:30 pm.
  "Activity Night is a fun way for students to show school spirit, get excited for Homecoming, and compete with the other classes," Foster said.
2017 Wildcat Football Homecoming Schedule
Friday, September 29
8:30 to 9:30 – Elementary assemblies at Ruth Mercer, North and South
12:45 – Parade (starts at skate park and ends at Drake Harbor)
2 p.m. – High School/Middle School Assembly – Randy Morrow Field
7 p.m. – Wildcats take on Hallsville Indians – Randy Morrow Field
7:30 p.m. – Coronation
Post game until 11 p.m. – Homecoming Dance ($5 entry)
Leave a Comment
About the Contributor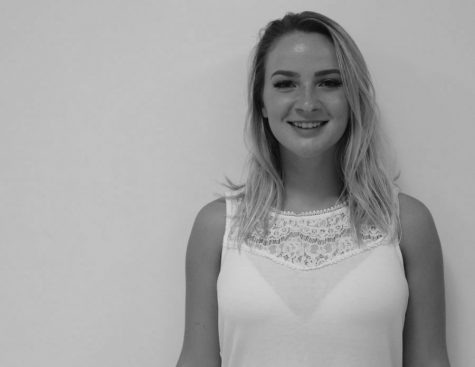 Ally Estes, Editor-In-Chief
  Ally Estes is a senior with a passion for the liberal arts. She currently attends Warsaw High but plans on attending Graceland University in Iowa,...