Trends come and go as summer comes to an end
  Summer trends often bring the craziest things to the attention of the public. Some take over the behavior of people, others last no more than a couple of days.
  Songs such as "HUMBLE" by Kendrick Lamar and "Wild Thoughts" by DJ Khaled were played endlessly throughout the summer, and Netflix binge watching is rapidly becoming a normal part of life for the average teenager.
  High school students often take deep interest in the more popular trends, and that definitely doesn't exclude WHS.
  With the list of trends multiplying in size each week, a few students have been asked for their opinions about the trends that took over summer 2017.
  Senior Cash Miller has a very refined taste when it comes to trends, making him the perfect subject to ask about which trend may be the next to take off, and since old trends seem to always find a period of revival, Miller said, "Silly Bandz should make a huge comeback, which would be great for middle schoolers, but indifferent for high schoolers."
  Clothing is always a category that is heavily influenced by trends, and footwear in particular have become increasingly popular and diverse in style, especially among teenagers. Freshman Trey Palmer predicted, "Yeezy Crocs" as becoming the next big trend.
  Reflecting on the best of the best, and the worst of the worst trends over the summer, junior Madilyn Gardner provided several opinions, one of them being about fashion.
  "The worst was the shorts with holes in the back and people wearing bikini tops as shirts for the day. The best were definitely crochet style tops," she said.
  As students finally ruminate on a summer full of fidget spinners, fidget cubes, and all the knick knacks to fulfill any fidgeting needs, senior Cody Wilson was not a fan, to say the least.
  "I think the fidget spinner trend was dumb. Fidget spinners aren't terrible, but they got too popular for what they do," Wilson said.
 After this summer, one can only imagine what wacky and completely unnecessary trends will take over in the near future.
Leave a Comment
About the Writer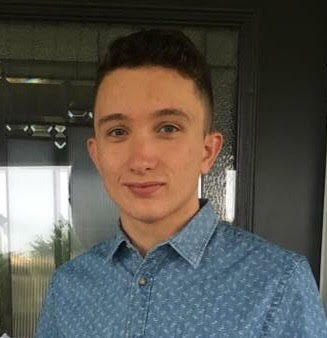 Tyler Simons, Staff Writer


     Tyler Simons is a senior, and this year is his first with The Wildcat news staff. The son of Shane Simons and Emmi Smith, Tyler is involved...