Students look forward to 'Midnight Deception' prom
With prom just a little over a week away, the year-long planning of the prom committee will come to an end and the time to celebrate will begin.
There is a lot that goes into planning and every year it's a little bit different. During the summer, prom committee started fundraising and, soon after school started, they visited different places to hold the event. The prom committee then settled on a masquerade theme, "Midnight Deception," colors of crimson, black and gold, and chose Tan-Tar-A Resort in Osage Beach to host and cater the event.
"I think it is worth it. I really like the way Warsaw does it where we take the students off of campus to have the prom. I know a lot of schools traditionally have it within the school, like in the gym," prom committee advisor Amy Spunaugle said.
Warsaw previously held prom on the school campus, but 2006 was the first year that prom was held off campus, which, coincidentally, was also at Tan-Tar-A.
Prom this year will be held on April 29, Admission costs $35 for a single ticket and $60 for a couple. Ticket sales were conducted at lunch and are now final. Over 160 students have already purchased their tickets for prom.
¨I think that prom is worth it because it is a moment that most students look forward to," junior Caitlin Easter said.
Spunaugle mentioned how prom was originally created to teach students proper etiquette for a formal dinner, but has been kind of turned into a dance party.
"That is the fun part about prom. But, I would like to be able to have the students eat a formal dinner. I mean, we don't go over etiquette, like which utensils to use and such, but it's just nice to watch the students transform into the adult aspect of eating dinner and not just shoveling it in, like sometimes happens during the lunch shifts. Usually when they put on their formal clothes, they act different and it's kinda nice to see," Spunaugle said.
According to promgirl.com a dress on average costs somewhere between $100 and $400, and according to angieslist.com, the average cost to rent a tux is about $196.
"For your senior prom I think it's worth it. That's one of the last times you will see everyone in your class together and happy," freshman Aubri Umlauf said.
Prom committee does many fundraisers to help pay for the aspects of prom. In the summer, they start out with a fundraiser, and this is the t-shirt that every student gets on the first day of school. Businesses donate money for the t-shirts so they can have a sponsorship on the back of the shirt. Anything that's raised that is the cost of the t-shirts, goes to prom. Then there are fundraisers throughout. For example concession stands, volley flip, or sometimes they sell special items, such as the snowcones.
This year, prom is estimated to cost the junior class $6,000.
"I'm really excited to see how prom will turn out, and to spend time with the people at our school and just having fun," junior Mikayla Andrews said.
Leave a Comment
About the Contributor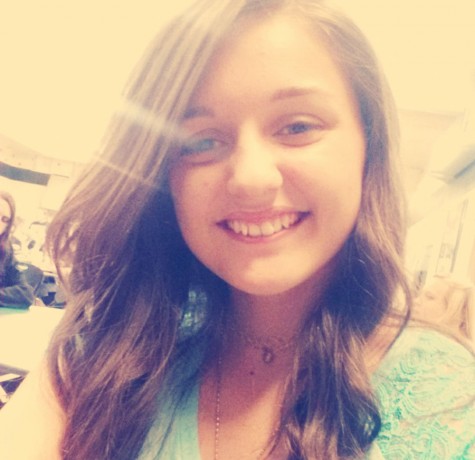 Destiny Lee, Staff Writer
Destiny Lee is a junior at Warsaw High School. This will be her second year writing for The Wildcat. She is involved in FCCLA, English Club, journalism...