On to State
Horse judging team, job interview contestant to compete at State FFA Contest
  Four students in two different events will represent Warsaw FFA in competition at the State FFA Convention this week.
  Sophomores Brandi Hubert, Morgan McGann and Megan Mantonya along with senior Ashlyn Yoder earned sixth place at district contest for horse judging. They are one of nine teams to represent the Central District at State contest. The results of this event depends on the student's ability to judge horses in comparison to official placing. They are also required to take a 50 question test on horse care management and give an oral presentation of reasons for their placement.
  "I'm excited to go to state, but there's gonna be more pressure on us. The officials will take it a lot more seriously and will be more strict," Hubert said. "I'm up to the challenge for making it to nationals."
  This is Hubert, McGann, and Yoder's second year of participating in horse judging. Mantonya describes her first year participating in this event as "a-neigh-zing"
  "This was my first time judging horses," Mantonya said. "It wasn't necessarily hard, but it wasn't easy to learn about it either. I still have more to learn."
  Advisor Stan Adler said the team has been working hard and scoring well in contests all year, so he was not surprised that they qualified for state. He said much of their success can be attributed to their hard work and the help of their volunteer coaches, Kathy Downs and Stacy McGann.
  This is the first year that Warsaw students have made it to state for horse judging. Another first will be Yoder's state appearance in the job interview contest, a Leadership Development Event.  Yoder is the first Warsaw student to make it to state for job interviewing, having placed second in the district contest in Warrensburg on March 30.
  "My favorite part about job interviewing is getting to become a better interviewer and improving my skill," Yoder said. "I'm very excited about state. Some of these girls have been working for two years to get there."
  Adler said he encouraged Yoder to compete in interviewing because she could further develop that skill.
  "The FFA mission is to help students develop to their potential for premier leadership, personal growth and career success and job interview is essential for being successful in your career." Adler said. "Industry leaders say that interview and public speaking is a skill a lot of young people coming out of school don't have."
  These four girls aren't alone in their excitement for state. Horse judging coaches Downs and McGann have spent time with the girls to practice once a week after school, in which they watched videos that showed them what to look for and how to find it.
  "I'm super excited about the girls making state," Stacy McGann said. "They worked extra hard this year – they were only a few points away from making state last year. It's just an honor to be able to take them."
Leave a Comment
About the Contributor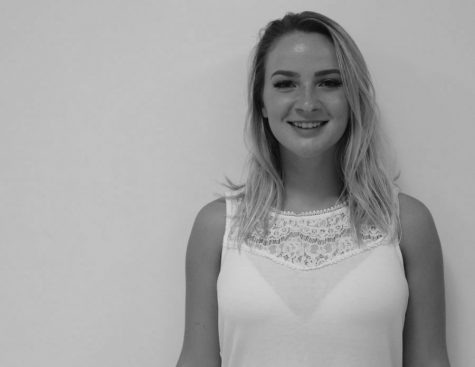 Ally Estes, Editor-In-Chief
  Ally Estes is a senior with a passion for the liberal arts. She currently attends Warsaw High but plans on attending Graceland University in Iowa,...