Junior Cody Wilson admired for his NAFST Award of Excellence
  Junior Cody Wilson is described by peers to have many admirable traits, but his most recent achievement accentuates the level of his intelligence on a national degree.
  Wilson recently received the National Academy of Future Scientist and Technologist Award of Excellence; a membership organization chartered in 2014 to inspire and support all k-12 and college kids who wish to devote their lives to science and technology. The program offers attendants a variety of experience, insight and potential scholarships. This opportunity gives Wilson the chance to travel to Boston, Massachusetts to attend a conference from June 29 to July 1. Wilson was astounded upon getting the confirmation letter.
  "I'm not completely certain on how I got it, but I got a 33 on my science ACT. Also, a teacher is supposed to recommend you so one of the science teachers may have recommended me," Wilson said. "This award will be extremely helpful when applying for scholarships, so getting into colleges and paying for them will be much easier."
  Despite the many benefits that come from this, the money required to make the trip and attend the conference posed a problem to Wilson at first. A GoFundMe page was opened in his name and has raised over $2,435 by individuals in the community. A generous donation of $1,500 was made by Veterans United in Columbia, which put Wilson just about $700 away from his goal of $3,085.
  "I'm not sure what I could say to show my appreciation. Obviously thank you, but the amount of appreciation I have for everybody who has helped out so far is beyond anything I could possibly think to say," Wilson said.
  Wilson will be leaving a supportive community of friends and teachers behind during the trip, all of whom have been very encouraging towards Wilson and his recent success. Senior Chance Adams has been close friends with Wilson for over a year, and feels like the award was no surprise.
  "Cody is diligent in his work and always cooperates; I wasn't surprised about his achievement, I was very happy!" Adams said. "My favorite memory with him was when we built a trebuchet in physics out of PVC."
  "Cody is a student who is always on task and the first to get his work finished. I always tell Cody he should be a teacher. He not only understands math but he is patient and can explain it to others," math teacher Amy Spunaugle said. "I wish Cody the best in all that he pursues, but I still think he would make an incredible teacher!"
  Wilson doesn't know for sure what he wants to do for his career, but he certainly is leaning towards the field of science and plans to attend Mizzou to earn an engineering degree. His invitation to the conference has opened up many benefits and opportunities that will aid him during the sculpting of his career.
  "I still can't really believe I got the award," Wilson said, "A huge thank you to all of my teachers, friends, and everybody else who has supported me enough to get me this far in my education."
Leave a Comment
About the Contributor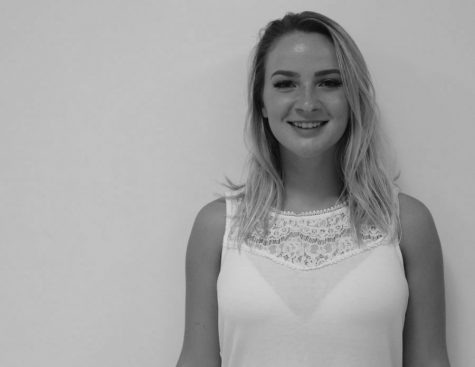 Ally Estes, Editor-In-Chief
  Ally Estes is a senior with a passion for the liberal arts. She currently attends Warsaw High but plans on attending Graceland University in Iowa,...