Young hunters take pride in their kills this hunting season
  With deer season having just ended for firearms on December 4, hunters are still reveling in their prized game this year. A lot of students in Warsaw High School are very involved with hunting and exploring their skills in various forms of weaponry.
  Senior Cade Chiles, for example, has been an avid hunter since he could walk. This year he doubled with his dad to go hunting and got two bucks. During deer season, he wakes up around five; however, he will sometimes wake up as early as 2 in the morning during duck season.
  "My favorite part about hunting is spending time in the outdoors, and getting the same rush every time you harvest something," Chiles said.
  Much like Chiles, sophomore Allison Thomas has been hunting since an early age. This year she shot a doe with a 243 from the back porch of her house and, despite disliking having to gut the deer, she says the effort is worth it because she loves the deer tenderloin.
  "When I was little I used to help my dad with the gutting process," Thomas said, "I was always wanting to poke the guts."
  Having started hunting at the age of six, freshman Jillian Botteron is yet another avid hunter who left the season with quite the catch. This was her first year shooting a 9-point buck; all other years she only harvested doe. She got up as early as 5 in the morning to start hunting on her grandpa's farm, and kept all of the kill except for the fur.
  "I sleep until the deer show up," Botteron said.
  Deer season, despite seeming to be the most popular form of hunting for young hunters in Warsaw to partake in, is not the only game found locally.
  "My favorite type of hunting is waterfowl hunting," Chiles said. "It's one of the more challenging birds to hunt, and it's satisfying to call them in."
  Despite preferring turkey and rabbit season, sophomore Dalton Nickles still killed his first buck on Highway 7. Nickles explains that he tries to hunt in locations that other hunters usually don't go, and keeps the meat, fur, and antlers of his kills.
  "My favorite part about hunting is just sitting there when it's really quiet and you hear the leaves crunching and it turns out to be a deer coming your way," Nickles said. "If you've never gone hunting before and you want to go, then find someone to go with because you will have a blast."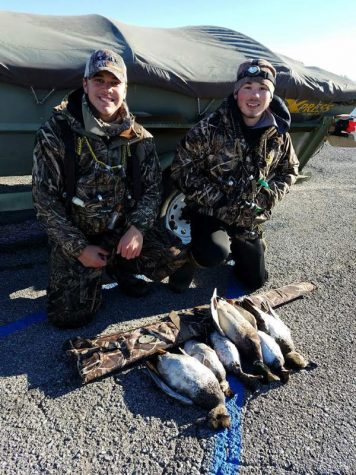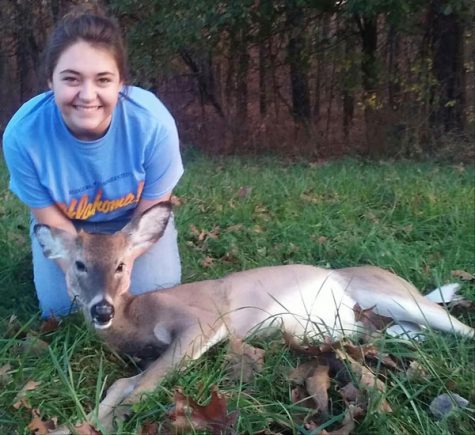 Leave a Comment
About the Contributor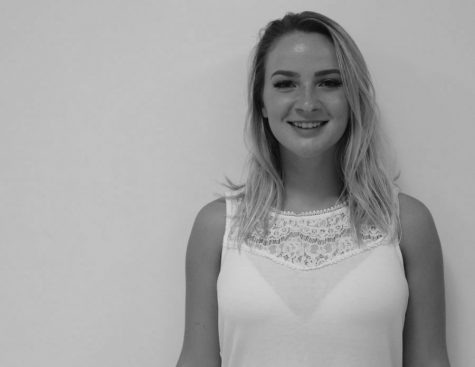 Ally Estes, Editor-In-Chief
  Ally Estes is a senior with a passion for the liberal arts. She currently attends Warsaw High but plans on attending Graceland University in Iowa,...