Accompanist steps up into directing role
 Having already previously served in the music department, Deanna Schockmann has joined Warsaw High as the new music teacher. Her first degree was a Bachelor's of Science in Public Relations at UCM. She formerly served as a teacher's aide/accompanist for five years at Warsaw John Boise Middle School and Warsaw High School before returning to complete her certification and master's for music at UCM.
  "When I was a kid, I always wanted to be a teacher, but when I got to high school I lost that desire for one reason or another. It wasn't until I started having my own children that it came back to me," Schockmann said.
  Schockmann is no stranger to Warsaw having grown up here and graduating from WHS. In high school, Schockmann was very involved with the music program. Her favorite memories from high school are when she prepared for the musical "Oklahoma" and contest.
  "Our small groups would always meet at someone's house and we would practice on our own time in addition to class time," Shockman said. "It was always great fun!"
  Schockmann has previous experience working with nonprofit agencies. Her most recent position prior to this was with the United Methodist Church, where she worked as director of children's ministries and music ministries. Before this, she also worked for KMOS0-TV out of Warrensburg as an outreach specialist.
  "My overall goal for my students is for them to become the best musicians they can be. To not only understand the mechanics of music better, but to also have a connection with the music and their fellow classmates as they work together in creating music. My expectations of them are high and I know they can and will rise to the occasion," Schockmann said. "I plan to work here until I retire, hopefully."
Leave a Comment
About the Contributor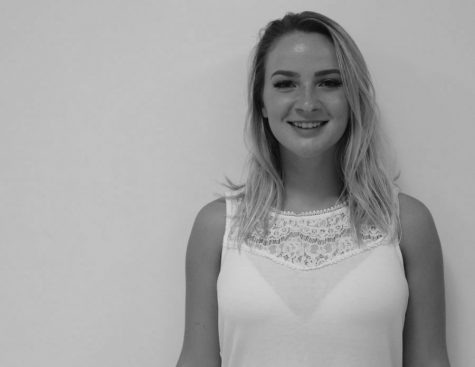 Ally Estes, Editor-In-Chief
  Ally Estes is a senior with a passion for the liberal arts. She currently attends Warsaw High but plans on attending Graceland University in Iowa,...