Two seniors gain emergency response training on EMT ride alongs
 Seniors Mykal Albers and Cade Chiles are taking steps towards their future.
  Albers and Chiles have been taking EMT (Emergency Medical Technician) ride alongs through the Warsaw ambulance barn.
  "Anybody can ride," Chiles said.
  There is a waiver sheet to fill out at the Warsaw ambulance barn that anyone needs to fill out. Anyone under the age of 18 needs to have the permission of a parent or guardian.
  Albers and Chiles attend an EMT class at Golden Valley Hospital in Clinton every Tuesday and Thursday night.
  Chiles started EMT ride alongs to see if he would like to participate in the class at Golden Valley. He has been on three rides in the ambulance thus far.
  Albers started EMT ride alongs when she first found out about the class at Golden Valley.
  "Just because you learn the book way to do certain procedures doesn't mean that it is the exact way they do it in the trucks," Albers said.
  She has been on about 12 ride alongs thus far.
  "When the paramedics and EMTs do their evaluations they tell me what they are doing and why," Albers said.
   Albers has gotten to know a few of the EMTs, and they help her when she needs it.  They also help her learn the procedures.
"It helps me know how things work at different stations, they are all different," Albers said.
  According to Albers, each station is different, and one station will allow more things to be done than another station would.
   "You never know what you might see when you are on the ambulance," Chiles said.
  Chiles will attend college to become a surgical physician's assistant (PA). While in college he plans on being and EMT.
  Albers plans to become a paramedic in the future, and possibly a flight nurse. She chose this field because her father used to be a first responder and would take her on calls with him. Albers has had a passion for wanting to help others ever since.
Leave a Comment
About the Contributor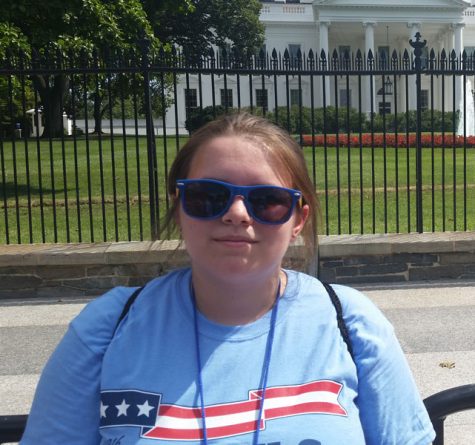 Alexis Smith, Photography Editor
Alexis Smith is a senior at WHS this school year. This is her second year on the newspaper staff and her first year on the yearbook staff, of which she...