Volleyball team pushes themselves to 'rise above' negative attitudes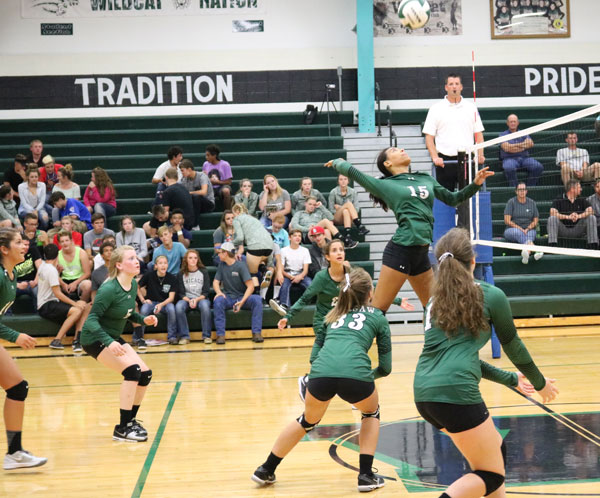 The volleyball team has approached the 2016 season with a new attitude. The team slogan for the year is "rise above." It means players strive to rise above anything that tries to stop them.
  Freshman middle hitter Ariaunna Johnson said "it teaches us to overcome what we think we can't do."
  Johnson said that she believes she has improved since last season.
  As of JV  4-6 and varsity is 2-8. While the teams have taken losses, what counts is how hard they actually played, according to players and head coach Shelly Hodges.
   Sophomore middle hitter Madie Gardner has never played volleyball before this year.
  "Rise above works really well with our team because everyone thinks, oh it's just Warsaw it's an easy win and I think we need to rise above that," Gardner said.
  Gardner loves the fact that she gets to make memories with all of the girls. One of her first favorite memories was when Ally Wenberg got hit in the face during a game.
      Junior Ashton Adams is an outside hitter, and she has been playing for seven years.
  "We are seen as underdogs, but 'rise above' helps us push ourselves," Adams said.
  Her favorite part of the game is team bonding before a game and during practices.
  Senior middle hitter Mackenzie Weaver thinks that volleyball is great, but this year there are things they need to work on. Weaver loves the fun times and the bonding that they have together.
  "Rise above is involved with the team because we can all overcome something or work on something to get better," Weaver said.
  Weaver states that there's always things to work on and get past but players always just have to have fun.
  Hodges, a 28-year veteran of coaching, said the "rise above" attitude is about pride.
  "I just thought of it because it's all a part of trying to make a name for yourself," Hodges said.
  Hodges' favorite position is middle hitter because she loves the thought of really working and falling to the floor to make sure the ball doesn't hit the floor.
  Hodges is joined this season by assistant coach Sarah Weatherby.
  With fewer than five games left in their regular season, the team hopes to finish on a high note.
  Hodges and the team are considering hosting a "purple game" at one of their home games to raise money for Alzheimer's research. In the last few seasons, the team has hosted a "pink-out" game for breast cancer awareness. Hodges would also like to have it because her mother has dementia so "it hits closer to home."
Leave a Comment
About the Contributor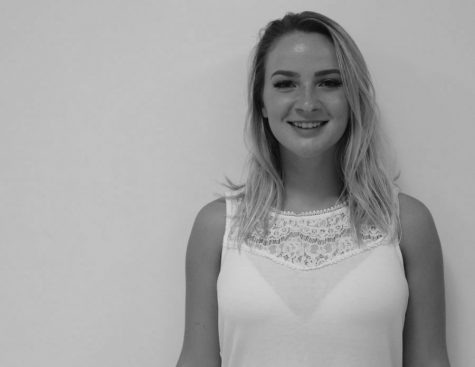 Ally Estes, Editor-In-Chief
  Ally Estes is a senior with a passion for the liberal arts. She currently attends Warsaw High but plans on attending Graceland University in Iowa,...