Band director settles into first lead director role
   Warsaw band teacher Brandi Holt was searching for a full time job when she did the interview for the opening at Warsaw High School and discovered she felt right at home.
  "I do not live in Benton County: I wish I did though! I like small communities. Everyone seems to know everyone," Holt said. "I currently live in the country just outside of Clinton."
   She has previous teaching experience at Odessa High School and Middle School, where she worked as the assistant band director, as well as at Raymore-Peculiar High School and Middle School, where she student taught. She is teaching marching band, jazz band, music appreciation, and concert band.
   Despite this being her second year employed as an educator, she has privately taught for five years.
   Holt went through various schools during her high school career as a result of being a "military brat." She spent the majority of her time in Missouri, but was born in Mississippi and has lived in Texas, Michigan, North Dakota, and North Carolina. She went to college at Michigan State University her freshman year, where she originally majored in French Education. She eventually moved to Missouri, where she changed her major to Music Education and earned her bachelor's degree.
  "I remember always wanting to play school with my sister when I was young," Holt said. "I was always the teacher, even though my sister was older."
  She has many goals set for her classes, and usually shares all of them. Her Marching Band, for example, has short term goals that she announces weekly. Examples of past goals include: Marching while playing cleanly, learning all of the first/second/third movements of the show, and music memorization.
     "I think I've always had a love for music. My dad tells stories about how my grandma accidentally bought the Broadway version of Cinderella for me when I was four or five, and would sit on his knee singing all the songs to the movie," Holt said. "I had my first voice lesson when I was seven, and my first solo was "Once Upon a December" from the movie Anastasia. It wasn't until I hit sixth grade that I started playing the flute."
  Holt's primary instrument is the flute. A year later, she picked up the piccolo, and then in college she picked up the French horn as a secondary instrument.
  "I've always had a passion for education," Holt said, "I plan to teach at WHS for as long as I am able."
Leave a Comment
About the Contributor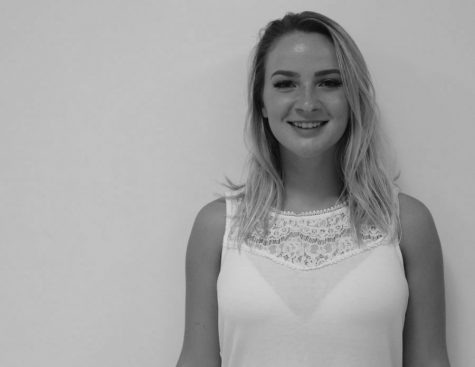 Ally Estes, Editor-In-Chief
  Ally Estes is a senior with a passion for the liberal arts. She currently attends Warsaw High but plans on attending Graceland University in Iowa,...