Math teacher finds joy in classroom and baking hobby
  The newest addition to Warsaw High's math department, Amelia Fizer, is teaching Pre-Algebra and Algebra II this year. She previously worked at Lincoln High School for four years, where she taught all of the Algebra I, Geometry, and Algebra II classes. This marks her fifth year teaching.
 "My favorite subject in high school was math, of course. Somehow I managed to have math as my first hour class for three out of four years in high school. I loved it, because I got to have my favorite class and favorite teacher first thing every morning," Fizer said. "Even though math was my favorite subject, I really just loved school in general. I was a bit of a nerd!"
 Fizer grew up in Slater, where she attended school from kindergarten to high school graduation. She later attended and graduated from Missouri Valley College, where she double majored in mathematics and middle school education with a concentration in secondary education. While there, she was an active member of Student-Missouri State Teachers Association and served as a representative to the student government association her sophomore year, secretary her junior year, and president her senior year.
  Fizer spends her free time baking and decorating cakes, a hobby taught to her by her mother.
  "My mother ended up having an incredible aptitude for cake decorating, and turned it into a successful side business, where I watched and learned most of what I know from her," Fizer said. "Cooking and baking has been a tradition for the women in my family, and several of the recipes that I make today have been passed down through several generations. It is also a task that comes naturally to me, so I find it soothing and relaxing. Lastly, it keeps me close to the memory of my mother, who passed away several years ago."
  Teaching had always been an important profession in her life due to most of her family being teachers. However, it wasn't until high school that she realized she could be a teacher. When her English teacher left on maternity leave for the first quarter of her freshman year, Fizer was glad to help explain the story "The Cask Of Amontillado" to other students when the substitute had trouble doing so. She also had a lot of teaching experience through tutoring for the A+ program. So much, in fact, that she broke school records for tutoring hours.
  "My goal is for my students not to dread going to math every day by creating an environment in which they feel comfortable asking questions and making mistakes when learning," Fizer said. "I plan to work at WHS for as long as they want me to! I would love to stay here the remainder of my teaching career, if possible."
Leave a Comment
About the Contributor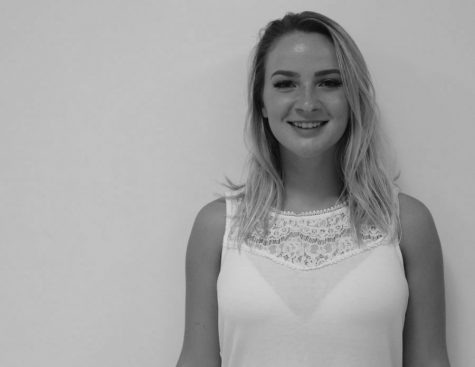 Ally Estes, Editor-In-Chief
  Ally Estes is a senior with a passion for the liberal arts. She currently attends Warsaw High but plans on attending Graceland University in Iowa,...