Art education leaves lasting impression on three seniors
Many seniors claim art has a special meaning to them and a special place in their hearts. Art isn't just a form of coloring, it's an environment that leads to so much more excitement and journeys through life. They have found peace, joy and relaxation while creating art.
Seniors Karly McKenna and Rian Dotson have been engaged with art for quite some time. Maybe not their entire lives, but since they were young. McKenna and Dotson have also taken many art classes throughout their attendance in high school.
"I just started drawing here and there in middle school and then, when my middle school started hosting these art competitions, that's when I started getting involved and doing more art," McKenna said.
"I've always drawn since I was a little kid and I like making goofy things," Dotson said.
Senior Rachel Yoast will be attending KCAI (Kansas City Art Institute) after graduating high school. KCAI has an acceptance rate of sixty percent and is very moderately selective.
"I want art to be my career. I don't really mind in what way, but I want to support myself through my creations," Yoast said.
Yoast started being involved in art when she was a child, looking up to her sister who also used to doodle. Yoast became involved and then never dropped a pencil after that.
"I will die with a pencil in my hand," Yoast said.
Art teacher Derek Norton said he measures his success based on the success of his students.
"I have students from the past currently in the art field and that's very rewarding to see. Also, when I see my students engaged in their projects and enjoying what they're working on and when they can connect it to their life in some way," Norton said.
Leave a Comment
About the Contributor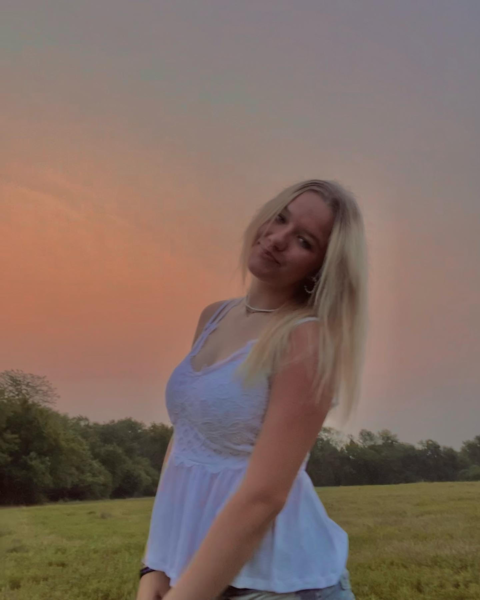 Aubree Smith, Staff Writer
This is sophomore, Aubree Smith's second year on the journalism staff. She is a staff writer for The Wildcat Newspaper staff. Smith decided to take this...