Students enjoy prom in Sedalia
   The 2023 Prom, "A Night in Vegas," was held at The Foundry in Sedalia on April 29. The juniors on the prom committee worked diligently to create a prom that will never be forgotten. 
   Prom committee consisted of juniors Josephine Kelsey, Hunter Collins, Rachel Henderson, Olivia Strange, Lovlie Haidusek, Sarah Gilbert, Grace Drake, Dallas Steinhoff, Autum Walton, Laney Arnett, Angela Konopasek and also help from Abbi Flinn. 
   "We all worked incredibly hard to make this year's prom amazing and we're extremely proud of how it turned out. We were really happy with the venue, and everyone seemed to like the masquerade theme." junior Josephine Kelsey said. 
  "My favorite part of the prom committee is working with the kids, especially on decorating day and then seeing their faces light up with pride when they arrive at the venue on prom night to make all their hard work come to life," junior class advisor and business teacher Kimberly Pate said. 
   Ashley Haidusek and some of the other WHS cafeteria workers cartered the meal, which consisted of chicken alfredo, pulled pork, mashed potatoes, corn, green beans, and many desserts. 
   "The food was fire, my favorite part was the mashed potatoes," senior Faith Tharldson said. 
  The DJ was Sound by Wolf  and the students really enjoyed the music that was played 
 "The DJ was amazing and he played a lot of my favorite songs," freshmen Kaleby Stevenson said
 Seniors Landon Boggs and Karly McKenna were crowned prom King and Queen during the coronation.  
    "I put up posters and handed out stickers, so I hoped that I would win, but when I got to prom I didn't really expect to because there were so many other amazing candidates," McKenna said . 
Leave a Comment
About the Contributor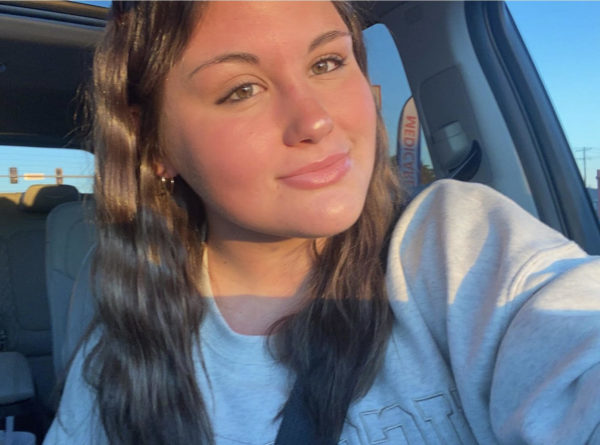 Gracie Miller, Staff Writer
Sophomore Gracie Miller is a second year journalist that is taking part in The Wildcat production as a staff writer. Miller enjoyed her previous year of ...