Sports, work and relaxation on the agenda for summer vacation
Summer is coming, school will be out in less than 20 school days and students and faculty will only stress about how they will spend their summer break from classes.
"My biggest stressor during the summer is probably trying to do everything I want to do before school starts back up, like improving my stunts in cheer and more," freshman Nevaeh Scheer said.
Like Scheer, many students will continue to work with sports teams as they improve strength and skill. Many student athletes choose to play league ball, hit the weight room or attend sports camps.
Others choose to spend most of their summer soaking in the sun.
"I guess my biggest stressor during the summertime is headaches or sun burns on my back. Headaches because they hurt and sun burns because you can't lay on your back at night and be comfortable," freshman Amie Gilmore said.
"I am also going to be hanging out with friends this summer and swimming a lot," Scheer said.
"I am looking forward to hanging out with everyone and the late night lake swim, my favorite thing about night swimming is looking up at the night time sky," Gilmore said.
Multiple people have something to look forward to for summer, for teachers it may be having fun, but not only that but getting a break. Many make more time for family.
"I am also looking forward to seeing my east coast grandson, Sebastian, in South Carolina. I also have a friend who just built a house in Jimmy Buffet's Margaritaville, so we are going down to see their new house," English teacher Teresa Arcisz said.
Some students will travel over the summer months.
"One of the summer traditions is going to Virginia, to see family down there, and just spend time with them," freshman Isabel Dilday said.
While many will find time to relax and enjoy the summer months, quite of few WHS students see summer as a time to make more money than they can during the school year.
Senior Jordyn Degraffenreid will spend her summer months much like she did last year, working at Subway.
"Summer is when I can get the most hours because there is nothing else to take up my time," she said.
Degraffenreid said she will continue working at Subway after graduation as she contemplates her future goals.
School will dismiss for summer break on May 17, but, in only 97 short days (on Aug. 22), students will once again return to the halls of WHS to buckle down and continue to work toward learning goals and bright futures.
Leave a Comment
About the Writer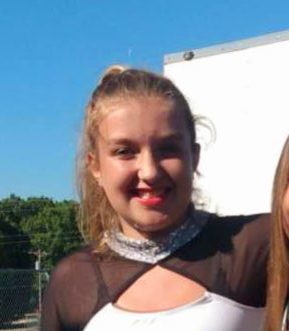 Hannah Wisell, Staff Writer
Hannah Wisell is a freshman at WHS. She is a part of the Emerald Star dance team. She also just started babysitting kids in Warsaw. This is her first year...