Robotics team completes, wins an invitation to World Competition
Warsaw's first robotics team has competed regionally and most recently at the World Competition in Houston, TX this week.
On March 24 and 25 the robotics team competed in Sedalia.
"We finished in 12th place in Sedalia and won the rookie inspiration award," science teacher and robotics team coach Daniel Waller said.
The robotics team was invited to compete in Houston and they were very excited about that opportunity.
"If a team wins a regional tournament, they are automatically invited to Houston. We did not get in that way. The way that we got in was by lottery. Every time a team wins one of the few awards they give out at a regional tournament, their name gets put into a drawing. Since we won rookie all stars in St. Louis we were added to the lottery and we got picked," Waller said.
Also on March 10 and 11, the robotics team competed at regionals in St. Louis. They finished in seventh place and they were nominated for rookie all star award.
"At the competition we were nominated for and received the rookie all star award. This doesn't guarantee that we'll be invited to the world championships in Houston, but it does get us closer. I'm super proud of our kids, " Waller said.
Robotics requires teamwork for it to be successful.
"We have kids that design the robot and pieces of the robot on a CAD program called OnShape. We have kids that build the robot, we have kids that raise money for our competitions, and we have kids who code the robot to tell it what to do. We've literally spent over 200 hours on this particular robot," Waller said.
Robotics takes a lot of time to prepare for competitions.
"We have from the beginning of January to March to design, build, and compete with the robot. We're here doing this every school day during the seventh hour, and we have after school practice for 15-20 hours a week," Waller said.
Robotics also takes a lot of work from the team.
"Robotics takes commitment and the stubbornness to not give up, no matter how many times the robot breaks," sophomore Marissa Ricke said.
The robotics team does a lot for competition.
"The best part about robotics, is definitely not a "skill" based sport, there are so many other things to do, there is coding, construction, marketing, scouting, all that is really required is you be here on time," freshman Dillan Ellison said.
Many of the students have said they have had a good experience on the team this year.
"Robotics is a lot of fun and definitely worth trying to anyone interested in coding or working with robots, " Ricke said.
Leave a Comment
About the Contributor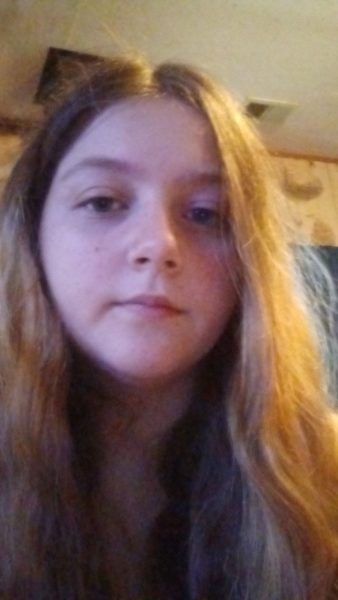 Heather Terry, Managing Editor - Photography
Heather Terry is in her third year of Warsaw High School newspaper. She is involved in track, Fbla, and Fccla. In Terry's first two years she was a staff...