Students give thanks with food and family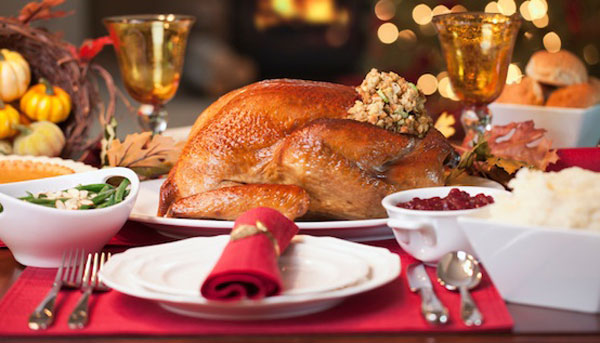 Giving thanks, eating a huge meal, and spending time with family are all aspects that make up the fortunate holiday, Thanksgiving.
Overtime the holidays traditions haven't changed much. Cooking, eating, and watching the thursday night football game are all big traditions in most households.
For many students, Thanksgiving is all about the food. Some have multiple meals.
"I usually celebrate Thanksgiving by going to my stepmother's parent's house for lunch and  then to my grandmothers for dinner," sophomore Alexis Smith said.
Acording to History.com Thanksgiving is a national holiday celebrated in the United States and Canada. Some countries around the world may have similar celebrations.
Thanksgiving is held on the fourth Thursday in November in the United States and on the second Monday in October in Canada.
Families celebrate Thanksgiving to give blessings from previous years and to spend quality time with friends and family. Thanksgiving is also the peak of the Christmas season starting.
"Thanksgiving is about getting together with family and friends," junior Stephanie Blake said.
"I think Thanksgiving is all about being thankful for everything in our life," junior Edith Patton said.
Some students enjoy giving thanks with their friends and family to celebrate the holiday brought by the Pilgrims.
Thanksgiving came to be when the Pilgrims sailed to the new world and settled a treaty with the Native Americans with a feast in 1621.
New York was the first state to celebrate the annual Thanksgiving holiday in 1817.
The pilgrims had Lobster, seal, and Swan on their menu. All informatinon from HIstory.com.