Journalism students earn awards at 100th annual J-Day
   Every year, Journalism students, along with many other students and advisors all across Missouri, gather on the Mizzou campus. Students look forward to this opportunity to be honored for their hard work and dedication in the classroom. At the 100th annual Journalism day (J-Day) students attended classes and learned more about writing, photography, social media, and so much more.
   This year's overall ratings included six best of show awards, five All-Missouri Awards, seven Superior Awards, seven Excellent Awards and two Honorable Mention Awards. The student newspaper, The Wildcat, was named superior, as well as the 2022 Ozark Echoes Yearbook "Illuminate."
   "I was especially proud of the first-year journalism students who brought home awards. We have very young staff in both publications this year and they are just blooming as writers and photographers.  I have enjoyed working with some very talented students and enjoy watching them improve and achieve great things through journalism," newspaper and yearbook adviser Amanda Adler said.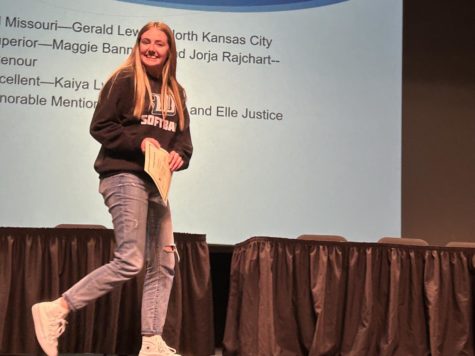 Overall Contest – 
Ozark Echoes Yearbook 2022 (Illuminate) – Superior
The Wildcat Student Newspaper 2022-23 – Superior
Individual Contests – 
Best of Show
Garrett Ferguson – Sports Feature Photography "Volleyball Tunnel"
Carter Howell- Traditional Package- Club/ organization " Focus on Self Improvement" 
Heather Terry- Sports Reporting " Wrestlers' work pays off with the first conference championship"
Haylee Cobb- Traditional package- sports " Playing with a purpose"
Tanna Howe- News Feature " Teens experience loss, start to look at life differently"
Jazzmyn Swisher- Sports Photography " No Pain, No Gain" 
All-Missouri
Adison Sherrill- Student life Photography " Coronation Celebration"
Amarillo Martinez- Student life Yearbook " Character work"
Ashlyn Adams  – Yearbook Specialty Design "Back to Square One"
Jazzmyn Swisher- Sports Photography " Wrestling Takedown"
Keira Mostaffa- News Feature " Advisory time is popular idea among WHS students"
Superior
Hailey Ferguson- Sports feature Photography " Coaching Moment"
Hailey Ferguson- News Feature " students honor tradition of the 44th annual football Homecoming"
Hailey Ferguson- Sports Photography " Touchdown run"
Jazzmyn Swisher- Onsite Contest Photography
Jazzmyn Swisher- Sports Photography " Jump shots"
Jazzmyn Swisher- News writing " Dual credit classes are no longer free" 
Abby Dendish- Editorial/ Op-Ed " Biology does not create family, love does" 
Excellent
Sadie Chapman- News Writing " Administration strictly enforces new phone policy"
Gracie Comer- Newspaper Inside Page Design " Teens brainstorm best gifts to give this holiday season"
Sarah Gilbert- Academic Yearbook " Creative Expression"
Sarah Gilbert- Academic Photography " Pastel Work"
Heather Terry- Student Life Photography " Color Guard Feature" 
Aubree Smith- Sports Photography "Spike" 
Heather Terry- Sports Photography " Arm Hold" 
Honorable Mention
Brylee Brewster- Student life yearbook " Millennial Vibes"
Gracie Miller- Student life Photography " Barnwarming Dance"
Leave a Comment
About the Contributor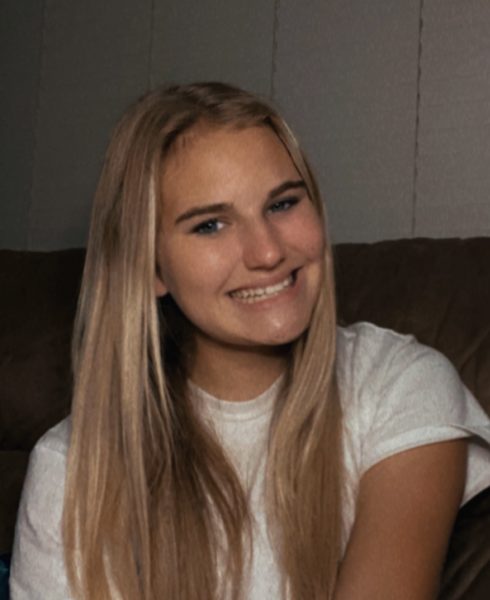 Sadie Chapman, Social Media editor
Sadie Chapman is a sophomore at Warsaw High School, and is starting her second year as being a part of the newspaper staff. Chapman will be starting her...