Track athletes begin season, overcome injuries
As the end of the school year approaches, the track team has just begun to compete and preseason training is paying off. As the season approached, coach Cody Morgan worked closely with the team to ensure they were in top physical condition for the season. The practices focused on endurance, speed, and technique. 
   "I've been in the gym and practicing my throws for the season," sophomore Dakota Todd said.  
   Todd placed sixth in discus during the Skyline meet April 4.
   Coaches this year are head coach Cody Morgan, throwing coach Mason Dunnaway, and hurdle and long distance coach Ehren Banfield. 
   "We focus on the training needs for each athlete within their particular events. We put a big emphasis on flexibility and speed for track athletes," Morgan said. 
   Each individual deals with their own struggles, such as not meeting fast enough times, not jumping as high as they expected, or even just not performing as well as they hoped at meets. Some athletes this season are also dealing with recovering from past injuries.
   "My biggest challenge right now is hurdles because I'm coming off of an injury again," junior runner Angela Konopasek said. 
   Konopasek placed first in the 100M hurdles during the meet at Skyline as well as at the Warsaw meet on April 3.  
   "My leg recovery has been the biggest challenge for me so far this year," junior Nate Banfield said. 
   Banfield placed third in the 800M and first in the 4x800M relay during the Warsaw meet, as well as fifth in javelin. 
   With the difficulties of recovering from injuries, these athletes are doing what they can to better improve themselves.
   "I'm improving myself by taking it slow with physical therapy on my ankle and pushing myself even on the days I don't feel 100%," Konopasek said. 
   "To help improve myself, I have been training and practicing in the weight room as well as on the track," Banfield said. 
   The team as a whole has been focusing on team bonding and unity when it comes to relay events such as the 4×1, 4×2, and 4×4 and 4×8. Track kicked off their season practices this year Feb. 27 and this season the team has 14 total meets then will continue to state. The team and coaches are ready to take on whatever challenges come their way. 
   ¨I love to see young men and women achieve goals and do things that they didn't think were possible. We take it one week at a time, one meeting at a time. We just want to see consistent improvement every time out and hopefully we are starting to peek in our performances around District time,¨ Morgan said. 
Leave a Comment
About the Contributors
Randi Buchholz, Staff Writer
Junior Randi Buchholz is in her second year of the newspaper production, serving as a staff writer.  Buchholz enjoys writing, spending time with friends,...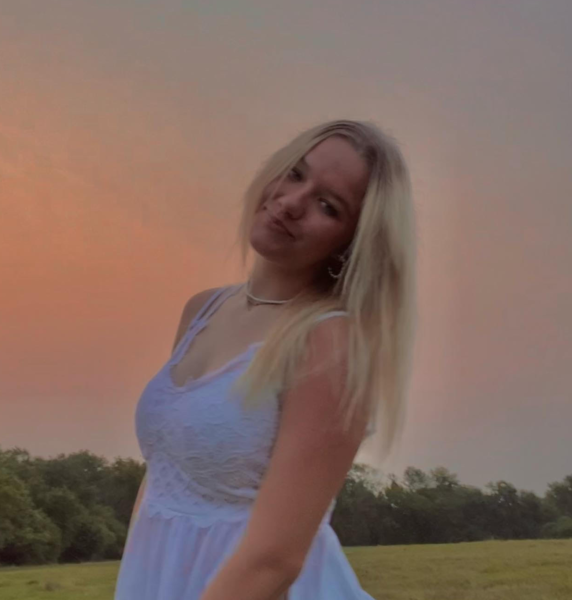 Aubree Smith, Staff Writer
This is sophomore, Aubree Smith's second year on the journalism staff. She is a staff writer for The Wildcat Newspaper staff. Smith decided to take this...