Four-day school week still popular at WHS despite state concerns
The four-day school week has come under increased scrutiny since bigger schools have been changing to the calendar, but students at WHS are still in favor of the shorter week.
   A January article on Missourinet by Alisa Nelson reported that the four-day schedule was a topic of discussion at a January Missouri Board of Education meeting.  President Charlie Shields said there is concern whether it is the right thing for students and claims that there is a lack of data that shows that it "moves us in the direction of greater student achievement." 
   Warsaw is in its fourth year on a four-day schedule. The Warsaw school board approved the schedule change for the 2018-19 school year and dedicated at least three years to the new schedule. 
     The reasons cited for the change included reducing transportation costs, teacher recruitment and hopes of boosting student attendance.
     According to the missourinet.com article, there are 144 school districts in Missouri operating four day weeks. These schools still must fulfill the same number of hours of instruction as schools running five days a week.
  The Independence School District is one of the largest school districts that is changing their weeks to four days. They approved the change for the next school year. Most schools on the four-day schedule are smaller and more rural districts. According to KCUR.com "there are 14,000 students that go to the Independence School District."  The Independence School Board hoped to use the schedule as a teacher-recruitment tool, according to STL Public Radio's December online article.
    While the Warsaw school board has already set the 2023-24 school calendar that includes the four-day week, administrators are aware of the state concerns.
   There are tons of different arguments that are being considered. Some say it's good to have Mondays off, but there are also people saying Mondays are a day with no structure.     Superintendent Scott Gemes said a con of not being at school on Mondays would be "not being around the students, but there is a big pro for high school students compared to elementary school."  
   From a high school student perspective, there are more pros than cons. Many students use those Mondays to work at a job, work on homework and/or practices.
     "On my Mondays, I spend working, listening to music and hanging out with friends,"  junior Bryson Gollihar said. 
   Elementary students, however, need more structure in their education life. Another argument against the four-day week is that some students rely on school lunches because they are free. 
    With not having school on Mondays, bus drivers get a little bit of a raise to where they would get paid the same if they worked on Mondays, plus transportation is less throughout the week. These debates all affect the district. 
   Students agree that the four-day calendar gives them a catch up/free day. This is even time for them to practice sports.    
Leave a Comment
About the Writer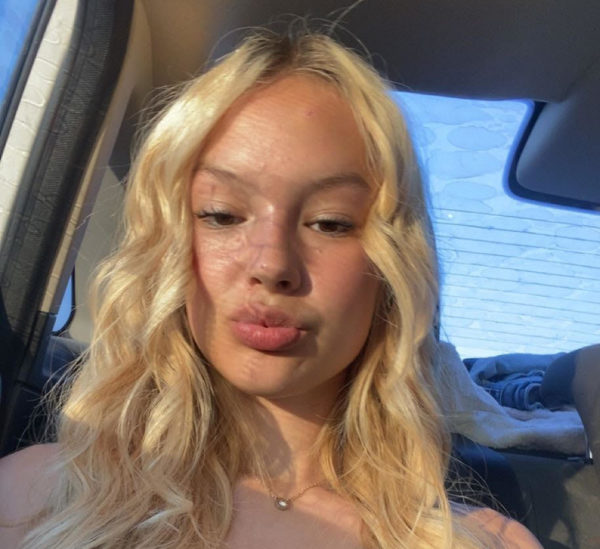 Samantha Harr, Staff Writer
This is junior Samantha Harr's second year of being in journalism. Harr enjoys the opportunities the class has to offer. She enjoys reading and playing...