School copes with the loss of student and friend
   Adam Alexander Christian Cook was a 16-year-old junior at Warsaw High School. Cook passed away on Feb. 6 and many students and staff members were devastated to hear about his death.
   This death has affected the school in many ways.
    "I believe Adam's death has impacted everyone who knew him in some way. From his closest friends, to his classmates, to the people who he would simply smile at in the hallways, each person is expected to feel some version of a void with the absence of Adam," English teacher Amber Glenn said. 
   "I think it affects everyone in the school. It is very hard to look at a chair that is suddenly empty. His presence is greatly missed." business teacher Kimberly Pate said. 
   Cook's funeral was Monday, Feb. 13. Many of his friends and teachers attended the funeral to say their final goodbyes to Cook. During the funeral, his mother, Tevin Lidsay, spoke about how important it was for her kids to be good and kind people. 
   "I would describe Adam as the most gentle and genuine soul I've ever met. He was creative and smart. He was good at art and sports. Adam had the world's best smile, it was my favorite thing about him. He didn't smile much, but when he did, it was like the world had stopped and he was just glowing. He was a very caring and respectful person. Adam was just perfect in a way that no words could ever describe," Cook's girlfriend, junior Mariah Campos, said.  
   Many people had stories to tell about Cook. He was on the Wildcat football team last fall.
   "In book clubs, Adam was always behind his group in reading the assigned pages for the week. They had an agreement that whoever didn't do their reading would do pushups in class on Thursdays. Adam was always doing the push ups with the biggest smile on his face, and the boys would cheer him on," Glenn said.
   "He used to visit my youth groups' events and he always complimented my moms cooking," Cook's friend, junior Grace Drake, said. 
   "I liked to joke around with Adam in class. He had a contagious smile and a great sense of humor. There are countless times in class where we joke around and those times are now cherished memories," history teacher and coach Darren Daughenbaugh said
   Although mourning death is not something anyone wants to feel, for faculty and students, Cook's death was a very eye opening experience and it makes them cherish the time they have with the people they love. 
   "A loss like this can put things in perspective and help us prioritize what's important in life," Glenn said. 
Leave a Comment
About the Contributor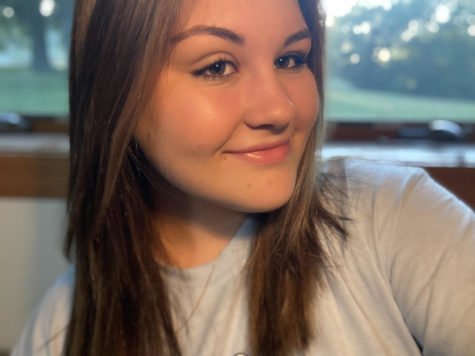 Gracie Miller, staff writer
Freshman Gracie Miller is a first-year journalist and is taking part in The Wildcat production as a staff writer. She has high expectations for the staff...