Life360 takes a toll on families bonds 
  Families having the app, Life360 has become very common nowadays. Having an app to keep track of each other can be very beneficial, but could also have negative effects. If the app is used incorrectly, not all your wants and needs will be met. 
   Secretary, Cindy Murrell, has Life360 with her family, Ellie, Drake, and Tim Murrell, as a way of knowing where her family is. 
   "The app has helped me when I don't know where anyone is, and no one is picking up." Murrell said.
   If the track of another is lost and no one answers, check Life360. The app is accurate on location in case you lose each other. 
   "We went on family vacation and created a circle with everyone in our family, so when we couldn't get in contact with someone we could easily check the app. As soon as vacation was over everyone in our family left." Murrell said.
   Although there are many families that have Life360, there are also many families that do not have their families on life360, or even have the app at all. 
   In school suspension supervisor, Micheal Slavens, and his family, Brennen, Brady, Maylee, and Melissa Slavens, do not have a family Life360 circle.
   "They could leave their phone in a location intentionally, locations and data could be sold to a 3rd party, and it's not needed for me to keep track of where they are located." Slavens Said. 
   Some families have strong bonds with their family that they believe they have no need to have an app to keep track of their families location. Other families already have that trust, but still they have the app for safety causes and not just lack of trust.
   English teacher, Amber Glenn, has had the app with her family, Issac, Rebekah, and Racheal Henderson, and David and Trey Glenn, for three years.
   "I got the app so I can monitor their driving speed." Some first time drivers tend to take advantage of the way they drive. Taking advantage of the way you drive isn't a good thing, but it is a very often thing. Most teenages believe it's all fun and games until they get pulled over and receive a speeding ticket. Surely that's a fun one to explain to a parent.
Leave a Comment
About the Contributor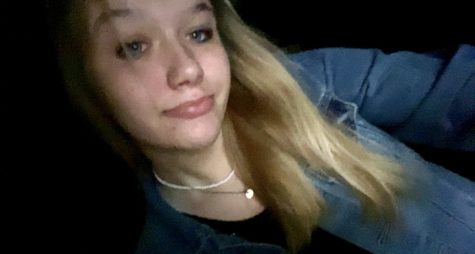 Aubree Smith, Staff Writer
Aubree Smith is a freshman and a first-year staff member of The Wildcat newspaper. Smith is a sister of five, a daughter, a granddaughter, a niece, and...