School remembers contribution of loved cook
   "If I should go before the rest of you. Break not a flower, nor inscribe a stone, nor when I'm gone speak in a Sunday voice. Weep if you must. Parting is hell, but life goes on, so sing as well." 
 This quote describes the beloved cook and friend, Tabitha Burke, and was featured at her memorial service.
   Burke passed away December, 9, 2022 due to lung cancer. Food service director, Ashely Haidusek, remembered Burke as an extremely selfless person and said that she continued to help people after she passed by being an organ donor. 
   According to Haidusek, Burke was one of the hardest workers and took pride in whatever she was doing. There was no task she couldn't take on. During her time working for the school, she made an impact on a lot of kids.
 Many members of the WHS staff and students were heartbroken after Burke's passing and they wanted to share stories about Burke so others could learn a little bit about her. 
   "I love Tabby, she served me food everyday and I miss her very much," senior Micheal Brock said.
   "If an inappropriate song came on our radio, she would run off the line to change it before Mr. Wright could hear it," Haidusek shared. 
   "She loved the kids; she would do anything for them and loved them dearly, they were always her number one priority," cook Susan Kellner said.
  "Tabby is very missed. There is a hole in all our hearts. The high school kitchen is growing with new faces, but we will never be able to replace her or her charismatic charm," Haidusek said.
Leave a Comment
About the Contributor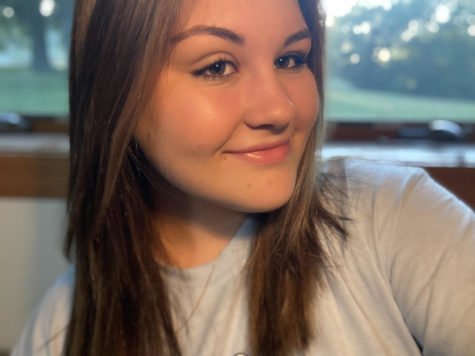 Gracie Miller, staff writer
Freshman Gracie Miller is a first-year journalist and is taking part in The Wildcat production as a staff writer. She has high expectations for the staff...