Team continues to push to improve record
   It is now midseason for the Ladycat basketball team and the team is competing hard. Coach Matthew Henderson sees a lot of potential in them.
    "There is a lot of potential within the Lady Wildcats. Every player brings something to the team and when they have the mindset to just play they can compete with just about anyone," Henderson said.
    This year, two particular players have worked hard and have been above and beyond players, freshmen Tanna Howe, and senior Jazzmyn Swisher. 
   Howe has been playing basketball for eight years and she is the freshman point guard. Howe enjoys basketball's mental challenge.
    "I enjoy the mentally challenging part of basketball. It really helps shape me into the person and teammate I'm becoming. As a freshman that has a lot of knowledge on the court, I've done my best to step up as a young leader." 
    "Tanna Howe has stepped up impressively as a freshman point guard. When pressure gets put on us, Tanna is willing to get the ball and head up the floor," Henderson said.
     Swisher has played for nine years as a guard. 
   "I feel like, as a senior, I need to be a good role model for the underclassmen." 
  "Swisher got injured playing during the summer but since mid December, she has gotten her groove back. She is consistent and respectful. She listens and does everything she is capable of doing. Jazz doesn't quit, complain or show any drama," Henderson said.
  Henderson expresses that the seniors have the opportunity to have more wins than any other team from the last seven to eight years but they need to fight for it 
  "The seniors have the opportunity to be apart of a team that will have more wins than any other team from the past seven to eight years, but they have to finish strong "
Leave a Comment
About the Contributor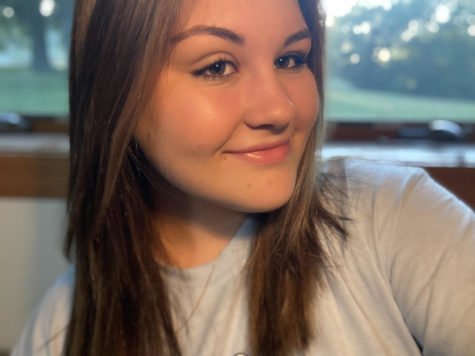 Gracie Miller, staff writer
Freshman Gracie Miller is a first-year journalist and is taking part in The Wildcat production as a staff writer. She has high expectations for the staff...