Focus on gift giving diminishes the joy of the season
Christmas has a very meaningful definition, which is not about opening gifts. Many tend to believe Christmas is all about the presents, and this is a big cause of the holiday stress.
   Christmas is about showing love, celebrating Jesus Christ, and coming together with one another. It is a time to forgive and have no intentions of selfishness, while becoming a better version of yourself with the people you love surrounding you. 
   Christianity.com said "Christmas is a time of spiritual reflection on the important foundation of faith. It's also a celebration. It's when others celebrate God's love for the world through the birth of the Christ child: Jesus." 
   Too many lose focus of the meaning of the holiday.
  Secretary Cindy Murrell said, "It means my salvation because the birth of Jesus Christ, and it means love and family."
   Despite the fact Christmas is the holiday full of love and happiness, much stress is also caused throughout the time. Christmas being commercialized with advertisements and the lists of "must haves" puts the focus primarily on the obligation of gift giving and, when the gift giving causes such stress, it loses the joy.
   According to physcologytoday.com, "People experience holiday stress for different reasons, raging from being over-responsible and feeling obligated." 
   Although opening presents is not the meaningful definition of Christmas, gifting is an honor of giving. Giving to the ones that are important to you is quite important. 
   There is no better way than spending a special holiday with your special loved ones while sharing smiles, laughs, and love. 
  Having high expectations of the perfect holiday during the whole month of December is a lot more common than you would think. You, in fact, do not have to get everything everyone around you wants, even if it is in your budget. 
  Many families experience the holiday stress in different ways, some don't experience the holiday stress at all. 
   "I don't think the commercialism has caused any stress to my family, it's about what you put into it," high school secretary Jessica Hinkle said. 
   Studyfinds.org found that "77% of people surveyed said they have a hard time relaxing during the holidays, and usually feeling more stressed and worn down than ever."   
   If you are feeling stressed during these times, know you are not alone, you are not the only one struggling with stress and being overwhelmed. There are others out there stressing as much as you are. 
   If you don't get everything your loved one asks for, do not feel like you failed them. You did not fail anything, the overwhelming feeling that you didn't do everything right is also a common feeling throughout this time of the year. 
   Enjoying this holiday with the ones you love the most is a major factor to what makes this holiday important. 
Leave a Comment
About the Writer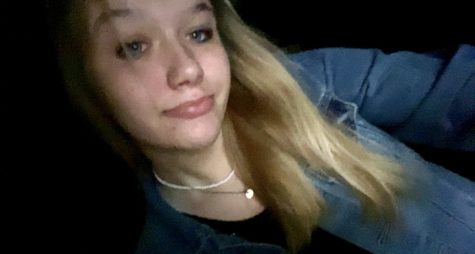 Aubree Smith, Staff Writer
Aubree Smith is a freshman and a first-year staff member of The Wildcat newspaper. Smith is a sister of five, a daughter, a granddaughter, a niece, and...