Lady Cats Basketball Season Kicks Off
The basketball girls started off their season, Nov. 15, with the jamboree in Stover, playing the Montrose Blue Jays, Stover Bulldogs, and the Wheatland Mules. The girls also kicked off the season with new assistant coach Maci Parrack. 
   "The jamboree was a flop compared to the few games we have played. We got our first game jitters out of the way," Assistant Coach Maci Parrack said. 
   The Lady Cats have started off their season 2-4. They ended up placing sixth in the Warsaw Tournament this season. 
   "It might not be the best place but there is always room for improvement as we get further into the season," freshman Jessie Bilderback said. 
   The players have only good things to say about new Assistant Coach Parrack.
   "I think having a new assistant coach has been very helpful to the team and has improved the team on certain skills," sophomore Keira Mostaffa said. 
 Parrack had previously taught at North Elementary and also played college basketball. She grew up in Cross Timbers, playing basketball for Skyline, so she has always been familiar with the area. Since she's played competitively in college, she has high expectations for the team. 
  "Parrack is an amazing piece of the team, and mainly because of the knowledge and awareness of the game that she's brought to us," Bilderback said. 
  Parrack joined head coach Matt Henderson this season, hoping for a successful year. 
   "My goal for the season is to have wins rather than losses. It's been 12 years since Warsaw girls basketball has had a winning season and got past the first round of districts," Henderson said. 
  The girls have many goals this season. Even with a total of eleven girls playing, they all manage to have big ambitions and strive to get better. 
   "I'm hoping to have a winning season, but, overall, have a better season than last year," junior Grace Drake said. The record for the Lady Cats last year was 3-22. 
   "Warsaw has several activities offered to their students. The school I was previously involved with, didn't have as many. Most athletes played all the sports… They wanted to participate, and since it was a smaller school, they were competitive all the way through districts. I would like it if more girls wanted to play basketball and I know there are several good athletes not playing.  This is high school… be involved in all of it… work with your friends, play with your friends, win with your friends," Henderson said. 
   Henderson would like to see more athletes playing that aren't, which could benefit the team since most of the athletes play most of the sports. 
   Many look at basketball as too hard of a sport or "too much running" but these athletes claim that there are many benefits to playing this sport. 
   "The connections and friendships you make along the way, making bonds with the girls, is really important to me solely because of the flow of the game and to know each other's skill set," Bilderback said. 
    "The best benefit of playing this sport is the learning of time management and discipline. Basketball is the most intense and time consuming sport that I play and it really takes a lot out of me, but I love it," senior Ashlyn Laue said. 
   Since the season is just starting off, all of the girls have something to look forward to. 
   "I'm looking forward to the Osceola tournament because I think we could do really well in it," Laue said. This tournament will be January 23-28 in Osceola. 
   "I am looking forward to bonding with my teammates and overall having a good season," Mostaffa said. 
Leave a Comment
About the Contributor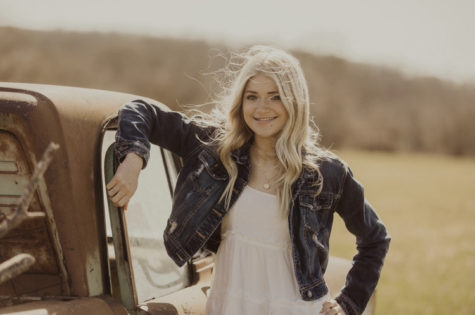 Adison Sherrill, Staff Writer
Freshman Adison Sherrill is excited for her first year taking journalism. She is involved in softball, volleyball, basketball, Junior Honor Society, Pep...