Teens brainstorm the best gifts to give this holiday season
Sometimes finding the perfect gift for family and friends can be very difficult, from getting the perfect gift for the right person, to having a strict budget.
"I'm hoping not to spend a whole lot of money, but just enough to get everyone at least one gift they love," senior Angelisa Amos said.
"I've already gotten all my gifts for everyone and let's just say I've spent a little more than I needed to," junior Olivia Strange said.
Some students have found it easier to shop both online and in stores to ease some stress that comes with Christmas shopping.
"I am buying gifts online and in stores," sophomore Breonna Farley said.
"I will be buying gifts both online and in stores; if I see something I think someone will like, I get it. If I don't find anything in stores, then I try looking online,"Amos said.
Sometimes it's helpful to be sneaky around friends and family to be able to find them the perfect gift.
"I decide how to get gifts by their personality and I pay attention to them when they are in the store around me," Farley said.
"I usually silently observe unless they tell me their interests. I tend to catch onto things pretty quickly so if I see that you show passion for one thing, I make a mental note and use that passion as an idea for a Christmas gift," Amos said.
While it's always fun to give thoughtful gifts, it's also fun to receive them.
"The best Christmas gift I ever received was a camera my mom had given me. I used that camera for everything and it made my passion for photography grow," Amos said.
"The best gift I have ever received would probably be money," Farley said.
"Well, last year my boyfriend Dakota got me Zebra Cakes and I got really excited about it and my dad was like, 'wow, if only I knew how excited she would be over Zebra Cakes that would've been her whole Christmas, lol.' The memory of laughing with my whole family just makes it the best," junior Autumn Walton said.
"A handmade blanket from my grandma was the best gift because of its sentimental values," Strange said.
Many students agree that others offering gift ideas about the things they are interested in for Christmas can help tremendously to slim down all the gift options out there.
"Some of the main gifts I asked for were the UGG slippers that blew up and a Stanley cup," Strange said.
"Apartment money, new AirPods, and maybe a new car," Amos said.
Leave a Comment
About the Contributors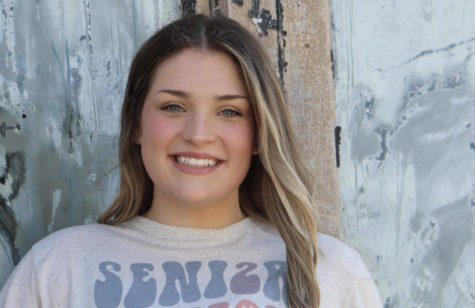 Gracie Comer, Editor-in-Chief
Senior newspaper Editor-in-Chief Gracie Comer has been part of The Wildcat production for four years now. Her freshman year, she served as a staff writer,...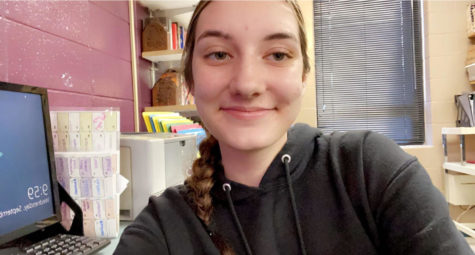 Ciara Kleihauer, Managing Editor - Photography
Junior Photography Editor Ciara Kleihauer is on newspaper staff for her second year. She is on staff again because she loves writing for the school newspaper....