Cross country athletes push themselves to beat personal records
    The cross country team was setting personal records and achieving goals in the 2022 season. The goals being achieved were way beyond what they ever thought possible. 
   "Your body can always go further than your mind tells you can," freshman Naomi Yoder said. 
Yoder medaled a total of five times throughout the season. She beat almost all of her personal records. 
   Some of the runners enjoy cross country because of the fulfillment it brings them. 
   "My favorite part of cross country is setting goals and being able to achieve them throughout the season," sophomore Jaxson Deckard said.
 While running, athletes think about a ton of different things.  
    "When I think about catching the guy in front of me," freshman Henry Breshears said.
    A few of the runners choose to run because of the positive effects it brings.
   "Running clears my head," sophomore Elijah Long said.
   "When running, I don't think about anything," freshman Wesley Jackson said. 
   "The season was great for everyone on the team. From last year to this year, I shaved about two and a half minutes off my time. I got All-Conference. Many others on the team got personal records and Joey Culbertson shaved over four minutes off of his time! Wesley Jackson ran under 20 minutes consistently as a freshman. Districts was a fun meet, although no one made it to state. Everyone worked really hard to improve their times throughout the season," Deckard said about his cross country experience. 
   Cross Country Coach Ehren Banfield enjoys coaching cross country, one main reason he continues to coach is that "I always feel like we are having a blast with the kids and laughing," Banfield said. 
    "Coaching is Banfield's favorite thing about his day," Deckard said. 
   Districts were held on Sept. 24 at Hermitage. While a few got close to placing, no one advanced to state.
Leave a Comment
About the Contributor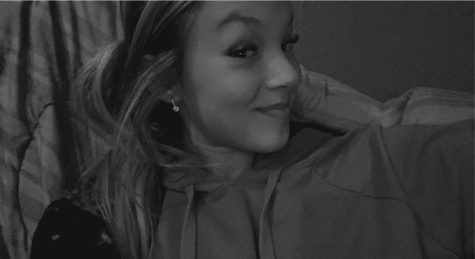 Samantha Harr, Staff Writer
Sophomore Samantha Harr is a first-year journalism student. She enjoys softball and spending time with her family and friends. Outside of school, Samantha...