Seniors make college decisions as acceptances begin coming in
Seniors are beginning to start their college careers. There are many students who have applied and have been accepted, as well as many who have not decided whether college is the right path for them.
   Many students have been preparing for college since they began high school.
   Senior Anna Siegel has worked hard to keep her grades up since freshman year and actively preparing for college since the beginning of her junior year. 
   "To prepare, I have been doing research and finding degree programs," Siegel said.
   "I have been preparing all of high school. One thing that I look for in a school is one that has what I need and great scholarships," senior Logan Shockmann said.
   "I have been preparing since my sophomore year. One thing that I have been working on is obtaining a good ACT score," senior Whitney Brown said.
    Although there are some students who have been preparing, there are some who face challenges in deciding on their plans. 
   "Transportation is a challenge for me, I do not want to have to drive the long distance as well as have to put the miles on my car," senior Kaleb Shockey said.  He added that cost is a challenge. "I am not sure how long or when I want to attend," Shockey said. 
   Many students have started applying and many have already discovered that they have been accepted. 
   "I have been accepted to Mizzou majoring in biomedical engineering. I wasn't surprised when I found out when I was accepted. A rep came down to talk to us last year; she has a qualification chart and I qualified," Siegel said. 
   "When I found out I was accepted into Mizzou majoring in architecture, I was happy," Shockmann said. 
   "I had decided that I wanted to go to Mizzou for psychology and I was happy when I found out I was accepted," Brown said. 
   Many staff members try their hardest to support and prepare the students when beginning their college journey. Many have advice that they feel helps.
   "Visit a few campuses, get the feel for college life and always apply just in case," career and academic advisor Bobbi Swisher said. 
   Having the feel of college life is important too; it is a way to help determine if they like that feeling or don't. 
   "Investigate, take tests, and find interest. See if the career you want doesn't involve college, or how much," counselor Tyler Richardson said. 
   There are also many steps to applying for college. Richardson said step one to preparing for college is, "getting good grades in ninth grade so that your GPA stays up." 
   Counselors agree that if students fall behind at the beginning of high school, it is quite hard to get back on track. Procrastination is a serious problem when it involves leaving for college. 
   "Procrastination is a real thing, most students do it. I did it myself, for a very long time," Swisher said.
   "It's a misnomer that you have to go to college to be successful. I think that there are careers out there that kids would be happier with without going to college and still being successful," Richardson said. 
   The time to apply for college is now.
   "You should have already, but it's never too late," Swisher said. Applying ahead of time is very important and gives a student more time to prepare. If they apply to multiple colleges, and get accepted beforehand, they would have time to pick and choose the school they want to attend.
   "If they are going to apply at multiple places then they can get multiple offerings from multiple places and that can play into their decision. If they don't do it until May, or the summer after high school, then it's kind of done willy nilly," Richardson said. 
Leave a Comment
About the Contributor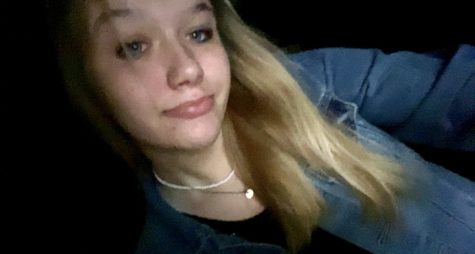 Aubree Smith, Staff Writer
Aubree Smith is a freshman and a first-year staff member of The Wildcat newspaper. Smith is a sister of five, a daughter, a granddaughter, a niece, and...