Athletes adapt to injuries this season
 As sports seasons go on, so do the injuries that come with it. Many student athletes have experienced an injury at some point in their career. The mental health aspect of an injury is almost never discussed, but most athletes deal with it. Some struggle more than others, but most try to push through to get back to the sport they love.
   "Communication is key to keeping a healthy mind, which helps with a healthy body.  Always communicate with someone whether it is a friend or professional," athletic trainer Lisha Douglass said. "Talk to your parents about how you are feeling.  Also with an ATC because they can give you insight and encouragement on how long it will take to heal and have been trained to deal with emotional issues after an injury." 
   Some students are still recovering from past injuries, while others are experiencing new ones. Sophomore Nate Banfeild has experienced two injuries during this football season. His most recent injury was a torn ACL and meniscus. Banfeild is looking to the bright side of things and doesn't mind the break. 
   "I get more time on homework so less stress," Banfeild said.
   Banfield will have to have surgery.
   Senior Ellie Murrell tore her ACL during the 2021 basketball season. This injury set her back in all of her sports. She was on crutches for three weeks and a full length leg brace for a long time. She then had lengthy physical therapy to recover.
    "It's made me realize that I can overcome an injury that pushed me back a year. It made me realize I can come back and do better," Murrell said. 
  The injury changed Murrell's sports plans for high school and forced her to take precautions.
   "I don't play basketball anymore. During volleyball I had to wear a brace because I wasn't trying to risk it being torn again. I had to take precautions whenever I jumped and turned."
   Junior Angela Konopasek was injured during the volleyball jamboree in Stover, where she not only sprained her ankle, but tore ligaments as well. 
   "My first thought process was instant worry that I wouldn't get to play volleyball again this year," Konopasek said. 
Leave a Comment
About the Writer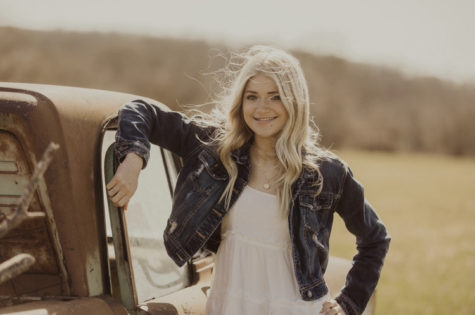 Adison Sherrill, Staff Writer
Freshman Adison Sherrill is excited for her first year taking journalism. She is involved in softball, volleyball, basketball, Junior Honor Society, Pep...