Dual credit classes no longer free
The free dual credit class option is coming to an end for high school students and, therefore, the numbers of students taking dual credit classes is expected to drop.
The state created a program before the COVID-19 pandemic where it let students who were on free and reduced lunch (CEP) take dual credit for free. When the pandemic took place, more and more schools qualified for temporary CEP. Numbers were very low on high school students who were participating in dual credit class, but once more and more schools qualified for CEP, the numbers skyrocketed.
"I would assume this is why we lost it, as the state dual credit bill was probably tremendous. Whatever the cause was, the loophole was closed, and now students will have to fill out the reimbursement form to get free tuition through State Fair Community College," counselor Tyler Richardson said.
Starting next semester, dual credit classes are no longer going to be free for the students. To take a class at State Fair Community College it will cost students $79 per credit hour according to sfcc.edu. Richardson is waiting on approval from Missouri Southern State University to be able to provide their dual credit. It is $50 per credit hour and, if a student is able to prove that they are on free and reduced lunch, they can have the first six hours free. A three hour class through SFCC, $94 per hour, will cost $282 plus book or class fee. A three hour class through MSSU, $50 per hour, will cost $150 plus book or class fee.
"If they want more than six hours, they can fill out the state's reimbursement application, to get additional classes paid for," Richardson said.
Since being free, it has benefited many people such as senior Ashley Spry. She will gain her Associate's degree at the end of the school year. She has taken 19 dual credit classes so far and has 59 college hours. Throughout Spry's high school career, she will only have to pay for her two dual credit classes next semester.
"I'm not sure if I would have taken 19 courses for $300 each (if classes were not free)," Spry said.
This can be a major struggle with some students not being able to take as many classes because they can't afford it. Many students want to get as many college classes done as possible and with it being so expensive many don't think they are going to be able to anymore.
Junior Olivia Strange planned on working towards her associates degree by the time she graduates, but doesn't think she'll be able to because it isn't free.
"If the school tries to work something out, I will still try to," Strange said.
Strange has taken three college classes this semester and is still going to try and take three more next semester.
"I think that it's important to get some college credits done while in high school if you plan on going to college," Strange said.
Junior Nate Banfield has taken two dual credit classes this semester and doesn't plan on taking many more if he has to pay for the classes.
"I don't plan on taking anymore if I have to pay. It's not worth paying for," Banfield said.
Now that dual credit classes are going to be paid for by the students, many don't plan on taking as many classes or even taking any at all.
"Unfortunately, they will go down (number of students taking dual credit). Before dual credit was free, we typically had around 20 classes being taken. The last several years we had almost 60 classes being taken per semester. I think the number will drop down drastically," Richardson said.
Leave a Comment
About the Writer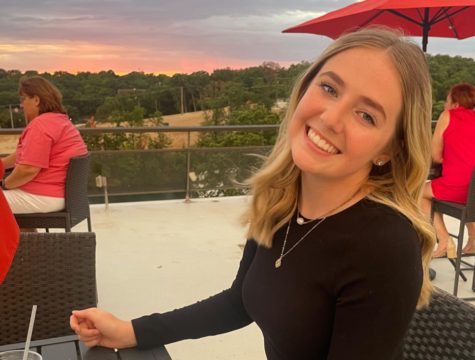 Jazzmyn Swisher, Managing Editor - The Wildcat
This is senior Jazzmyn Swisher's third year on the journalism staff. She is the managing editor of The Wildcat print edition this year. She decided to...