Cooler weather sparks inspiration for fall fashion
With the weather getting cooler, fall fashion is becoming more popular. This year some students are staying warm by wearing cozy outfits. 
   "With the weather getting colder, my go-to outfit has been leggings with a crewneck," sophomore Brylee Brewster said. 
  The transition from hot, summer weather to cool and windy weather definitely causes a change in student fashion choices.
   "I don't really have a specific way of choosing my clothes. I just look at the weather and go with my mood and how I'm feeling," junior Jaylen McCullick said.
   "My go-to outfit is a sweater with my favorite pair of jeans,"  junior Emma Sheppeck said.
   Students find inspiration on social media for fall fits.
   "I normally look through Pinterest for ideas or just scroll through online stores until I find something online," senior Anna Siegel said.
   "I find a lot of inspo on Pinterest and Tik Tok," Sheppeck said.
  "I get my inspo for my outfits from online, like on Instagram or different social media," Brewster said.
  "Sometimes I get inspiration from Pinterest," McCullick said.
 There are many stores that can help students express themselves through their clothing. 
   "I find most of my fall clothes from American Eagle and Buckle, these are my favorite go-to stores," Brewster said.
   "Most of my fall clothes I usually get from SHEIN, or Tj Maxx," McCullick said.
   "I find a lot of my clothes on Amazon, American Eagle, etsy, and boutiques," Sheppeck said.
   With changing wardrobe comes new favorites.
   "My favorite fall item is flannels," McCullick said.
   "My favorite fall item is jeans with a flannel, it's the perfect fall outfit," Brewster said.
   "My favorite fall item is definitely sweaters!" Sheppeck said.
   "Sweaters and crewnecks are my favorite," Siegel said.
Leave a Comment
About the Contributors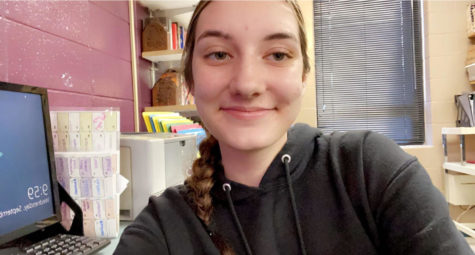 Ciara Kleihauer, Managing Editor - Photography
Junior Photography Editor Ciara Kleihauer is on newspaper staff for her second year. She is on staff again because she loves writing for the school newspaper....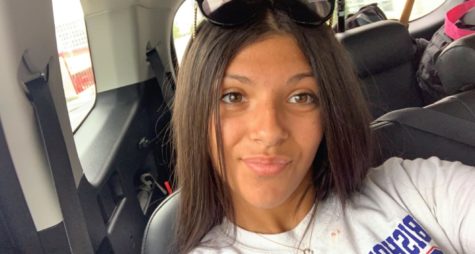 Hailey Ferguson, Staff Writer
Freshman Hailey Ferguson is in her first year on staff, serving as a staff writer. In her free time she enjoys playing sports and hanging out with her...