District technology director announces his departure
After fifteen years, technology director Shawn Crouch is leaving the Warsaw R-9 School District. He has decided to move closer to his family in Utah.
He is still going to work remotely for the school district for a while.
Crouch seems to find it bittersweet to move on with his next chapter in life.
"I literally have blood, sweat, and tears in this place and am very committed to the success of our staff and students. I want nothing but the best for the district and am glad that I can continue helping out remotely for a little while longer," Crouch said.
Crouch has discovered many changes within Warsaw since he first started working.
"I started working for Warsaw R-IX in April of 2007. At that time, we had about 350 computers total in the district, old servers, and terrible networking wiring/equipment. Today, we have around 2,000 computers in our inventory, up-to-date physical and virtual servers, and a great wired and wireless network. I'm proud of what we've accomplished to ensure student and staff success as we all learn together," Crouch said.
Crouch has made some memories in his years with the school district.
"One memory that sticks out is when the school asked me to dress up as the Warsaw Wildcat mascot for the North School pep assembly. I have never been so soaked in sweat before, but it was a blast, " Crouch said.
Many other staff members from Warsaw will miss Crouch and the effect he has on the school.
"I have known Mr. Crouch for more than 10 years. I think that with Mr. Crouch leaving, our district will struggle finding someone who can do what he does. Most people have no idea how many hats Mr. Crouch wears and, without him here, we will definitely feel the effects of his absence," WHS Assistant principal Nathan Parker said.
"I have known Shawn Crouch for multiple years, probably around 20 years. I am excited for Shawn to get the opportunity to spend time with his family in Utah. I know that he is almost irreplaceable, but he will keep in contact with us to give us a smooth transition," Warsaw R-9 Superintendent Scott Gemes said.
Leave a Comment
About the Contributor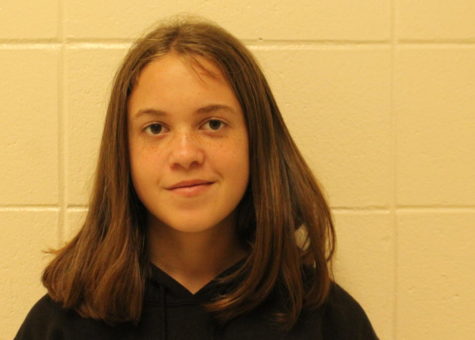 Amie Gilmore, Staff Writer
Freshman Amie Gilmore is excited for her first year of journalism. The reason why she joined is because she loves reading, writing, and trying out new...