Seniors rally football team to work together, gain wins
With eight seniors graduating last year, the new five seniors stepped up and led the team to a record of 6-2, with their only losses being Higginsville in week three and Butler in week seven.
"We lost some great players last year, I really just wanted us to come out strong and prove we still had what it takes to be a great team," senior right guard and middle linebacker Hudson Karr said.
Many of the seniors have tried their best to make it enjoyable for everyone involved.
"It is my senior year, so I am trying to make it the best one yet and trying to be a good leader everyday and set a good example for my teammates on and off the field," senior running back Nick Bagley said.
Seniors offer advice and wisdom to their younger teammates.
"I have tried to make sure to include everyone and stay encouraging," Karr said.
"I always try to make sure everyone feels welcome on the team, no ones gonna wanna play if you are being mean," senior outside linebacker Kage Stevenson said.
They knew the wins weren't going to come easy, so they put in a great amount of work over the summer and off season.
"I made sure to work out everyday, and showed up to every event over the summer," Bagley said.
Leave a Comment
About the Contributor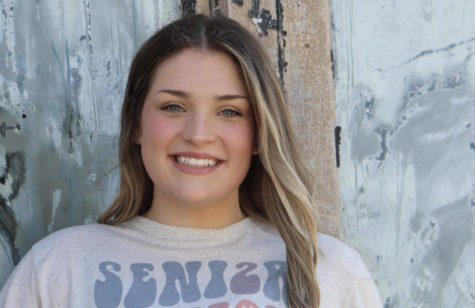 Gracie Comer, Editor-in-Chief
Senior newspaper Editor-in-Chief Gracie Comer has been part of The Wildcat production for four years now. Her freshman year, she served as a staff writer,...