Freshmen addition strengthens volleyball team
   The LadyCats have been working hard on making improvements throughout their regular season, but the work started in the preseason. Months before the season started, many of the players trained with the Sedalia league and attended frequent open gyms over the summer. Throughout this preseason training, nine freshmen found their place on the team. 
   This year's team gained a lot of new freshmen who learned how to step up and become an important part of the team. 
   "This year freshmen have really done well with transitioning from playing one spot on JV then coming in and playing a completely different one on varsity when they are needed," senior weak side hitter Jazzmyn Swisher said.
   "The freshmen this year have stepped up in a big way. The freshmen athletes have been able to take on responsibilities and fill in roles when needed. Along with filling in roles on the varsity court, they have also been having a great season as a JV team," head coach Kelsi Brosnahan said. In the JV Stover tournament, they took first place and currently have a 14-2-1 record.
    The volleyball team's biggest struggle this season has been their mentality.
   "Volleyball is a big mental sport and if you are down, it's not going to be a good game for anyone," senior right side hitter Gracie Comer said.
   Another obstacle the team has faced is having a new coach nearly every season. Head coach Kelsi Brosnahan is the fourth new coach for the team in the past five years. They are finally getting the chance to have a little more normal in their volleyball season this year, with a returning coach. Brosnahan was the assistant coach last season. The new assistant coach this year is Ashley Reimund. Reimund is pretty familiar with the freshman girls, as she was the middle school volleyball coach prior to this year.                                                                                                                                                               
    "She has coached us for seven years from youth volleyball, travel volleyball, middle school and now high school volleyball," freshman weak side hitter Sadie Chapman said. 
   The varsity team has had a tough season with a record of 2-18-2, but are still looking to turn it around. They took wins against Lincoln and Windsor. The JV record is 16-3-1.
   "We have so much talent on our team, I really hope we can get a chance to show everyone," junior digger Jaylen McCullick said. 
Leave a Comment
About the Contributor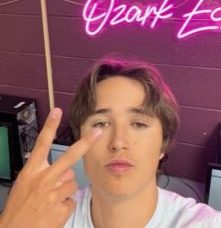 Carter Howell, Staff Writer
Carter Howell is a sophomore at Warsaw High School. This is his first year in journalism and he is on the newspaper and the yearbook staffs. Howell is...