Mountain bike team focuses on mental game to be successful
The riders for the 2022 mountain biking season are focusing on the mindset of the sport to be successful as the team grows. 
   "This challenge is to keep it fun as we grow," head coach Mac Vorce said. 
   Warsaw students are continuing to compete as a mountain bike team in grades 6-12, while adding more members. The team has gained about 5-10 new riders each year. Coach Vorce is expecting at least 20 riders for next year's season. 
   The mental aspect of the sport is another challenge for the riders. 
   "Most importantly, I think what makes a lot of mountain biking so difficult and challenging is the mental aspect and making sure you are in the right mindset during a race," sophomore Keira Mostaffa said. 
   Junior Joe Vorce also stated that the mental game is a big part of the mountain biking sport. 
   "It's a solo sport, so you learn to overcome a lot more alone and mentally by yourself," he said. Joe Vorce is also already ranked as a Junior Pro racer in USA Cycling. 
    Along with that, mountain biking is to be known as a unique sport.
   "I don't look at it like any of the other mainstream sports. Cycling is a lifetime sport. Many of our riders will just have fun and be able to compete in cycling as a lifetime sport. Some of our riders will move on to collegiate level and get scholarships," coach Mac Vorce said. 
   For the middle school and high school riders, they run through NICA (National Interscholastic Cycling Association). This program allows riders to compete against teams from all over the state of Missouri. 
   To most mountain bikers, everyone has something they struggle the most with. 
   "The hills, they make it the toughest," sophomore Jaxson Deckard said. 
   Deckard is looking forward to the rest of this season and ready to keep challenging himself. 
   Coach Mac Vorce and the team have put in lots of practice, and it's starting to show.  On Sept. 25, they hosted a race alongside the lake waters of Shawnee Bend. Mostaffa ended up placing first with a time of 53.04 while the first runner up was still nine minutes behind her. Deckard placed fifth, and Vorce placed fourth in the Shawnee Bend Race. 
    The team has also had multiple other successes outside of the Shawnee Bend Race. They most recently competed at Binder Lake where sophomore Keira Mostaffa, eighth grader Gabe Noland, and sixth grader Caden Casteel sealed the deal coming into the last race of the season as the points leaders. They hope to continue to compete to become series state champions.
      The team will finish this fall season off this weekend at Nixa.The rest of this year should be very successful for the team and they are really looking forward to continuing the bringing of the program forward.
Leave a Comment
About the Contributor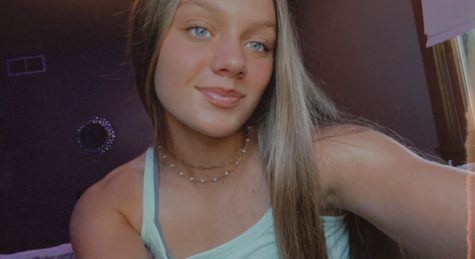 Tanna Howe, Staff Writer
Freshman Tanna Howe is really looking forward to her first year in journalism and being a part of the newspaper staff. Howe is a student athlete and enjoys...