German student embraces Midwestern culture as foreign exchange student
Warsaw has welcomed yet another foreign exchange student for the school year: Senior Paul Hinz from Germany.
Hinz went through quite the journey to make it here. He arrived in New York City on August 11. There, he stayed with his organization for three days. Finally, he arrived in Missouri after a seven hour flight. Hinz has faced many different challenges since arriving in America.
"Getting used to culture differences and talking to new people have been the hardest thing so far," Hinz said.
Hinz is being hosted by Derek Norton, the high school art teacher, and his family. This is Norton's first time being a host. The family has already made bonds with their new guest.
"We are already so attached to Paul that saying goodbye at the end of the year is going to be really hard," Norton said.
While for some, moving to a new school may be hard, it was the opposite for Paul.
"He was very comfortable from the beginning and he fit in with our friend group perfectly," senior Ashlyn Laue said.
Laue and senior Ashley Spry reported that they have learned "dirty German words" from their new friend.
Schooling for Hinz has been a bit different compared to back home.
"School here is easier than in Germany, we have to take classes in Germany that are given by the government, but here you get to choose ones that you want to take," Hinz said.
Hinz has been enjoying his new home for the year, but also misses things from back home.
"I think I miss my family and my friends the most," Hinz said.
Leave a Comment
About the Contributor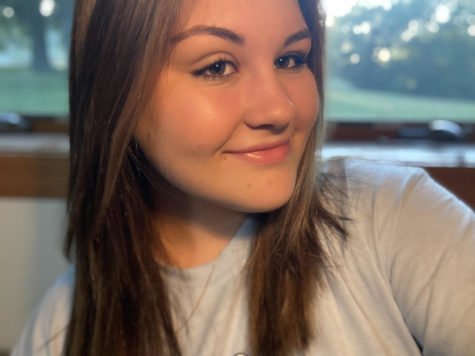 Gracie Miller, staff writer
Freshman Gracie Miller is a first-year journalist and is taking part in The Wildcat production as a staff writer. She has high expectations for the staff...